Holiday Guide to Goa
The best things you need to see and do if you're on holiday in Goa
Table of contents
A holiday in Goa is an experience of a lifetime. Thousands of tourists from India and all over the world come on their Goa holiday vacation each year, with many of them coming back again and again. Goa has emerged as a top vacation destination in Asia.
Goa has it all. There are more than 25 incredible beaches in Goa that stretches for miles. Many of them are hot party destinations, while others are serene and peaceful. There are many shacks on the beaches. Along the beachside and in the lanes, there are many good restaurants, bars, pubs, and restaurants. Goa has a beautiful interior too with waterfalls and many national parks and reserve forests. Then there is the famous Goa nightlife with many nightclubs offering music, dancing and DJ evenings.
According to data released by Goa tourism, the number of tourists has soared from the 1,268,513 of 2010 to 7,746,282 of 2017, which is an increase of more than 600%.
If you love water sports, there is scuba diving and snorkeling at Grande Island and also water scooters, banana boats, paragliding and more at many beaches. Don't miss the UNESCO World Heritage Site Basilica de Bom Jesus, Church of St. Francis of Assisi, Church of Reis Magos, and the other attractions in Goa. Check out some of the famous bars and nightclubs and try Konkani, Goanese, continental and other cuisines at the restaurants. Goa is a great place for shopping too with night bazaars and flea markets.
There is a lot to see and do in one of the smallest states in India.
To the Portuguese, Goa was the El Dorado or the "Rome of the East". They planned Goa like Lisboa, which was the grand epicenter of the Portuguese empire.
Why You Should Holiday In Goa
The Beaches — From the south to the north, Goa has some of the best beaches in India. There are 25+ beaches to choose from. Some beaches are busy, with shopping, cafes, restaurants, and water sports, while the others are serene and less populated with swaying palm trees and a relaxing atmosphere. There is a beach in Goa for everyone.
Food and Drinks — Goa offers awesome seafood – mackerel, tuna, snapper, salmon, and more. You can choose from traditional Konkani and Goanese cuisine, North Indian, South Indian, and Continental foods. Try the local Feni, or mocktails, cocktails, and a huge selection of other drinks.
Parties — North Goa is particularly famous as a hot party destination. There are many nightclubs. The beach shacks also host parties after dark. There is trance and psychedelic music, silent noise parties, Bollywood nights, and more.
Water Sports — Choose from speed boats, banana boats, parasailing, wakeboarding, waterskiing, water scooters, scuba diving, snorkeling, kayaking, white water rafting, cruising and more.
Fishing — You can go on half-day or full-day fishing trips. Bring back your catch and get it cooked for a barbecue dinner.
Casino Gambling — Casino gambling is legal in Goa. Most of the casinos are in ships, but there are a few resort-based casinos too. Deltin Royale, Casino Paradise, Deltin Jaqk, Casino Carnival, Casino Pearl, Casino Pride, and Casino Paradise are some of the best casinos. There is live entertainment too.
The Interior — Goa's interior is beautiful too. Visit the Mhadei Wildlife Sanctuary, Bhagwan Mahavir Wildlife Sanctuary, Netravali Wildlife Sanctuary, Dudhsagar Waterfalls, and the many hiking trails in the Western Ghats.
Interesting Facts about Goa
Goa became a part of India only in 1961. It was under Portuguese rule for 450 years before that.
It is India's only state that has two official languages in Goa – Marathi and Konkani.
The first printing press in Asia came up in 1956 at the St. Paul's college in Goa.
India's first medical school at Panaji in 1842.
Goa has India's highest forest density. Forest cover – 33%.
There are about 7000 licensed bars in bars that can serve alcohol.
Asia's only Naval Aviation Museum.
The non-decomposing body of St. Francis Xavier at Basilica de Bom Jesus. The body is more than 400 years old.
Top 10 Places to Visit in Goa
The serene and quiet beaches of the South — Benaulim, Majorda, Varca, Cavelossim, Palolem.
Witness nature's fury at Dudhsagar Falls.
Basilica de Bom Jesus for Goa's religious legacy, a UNESCO World Heritage Site.
Arvalem Waterfall and Pandava Caves.
The Latin Quarter and Old Goa.
The markets – Saturday Night Market at Arpora, the flea market of Anjuna, and the fruit market of Mapusa.
Casino fun – Deltin Royale, Casino Carnival, and others.
Titos Lane at Baga beach and other places for clubs, bars, nightlife.
Seasons in Goa
The best time of the year to visit Goa is between November and February when it is cooler. The summer is hot with the average temperature hovering between 33 and 36°C. However, it cools down considerably in the evening, thanks to the breeze coming in from the sea. The monsoon months are wet with high humidity. The wet season is between early June and October.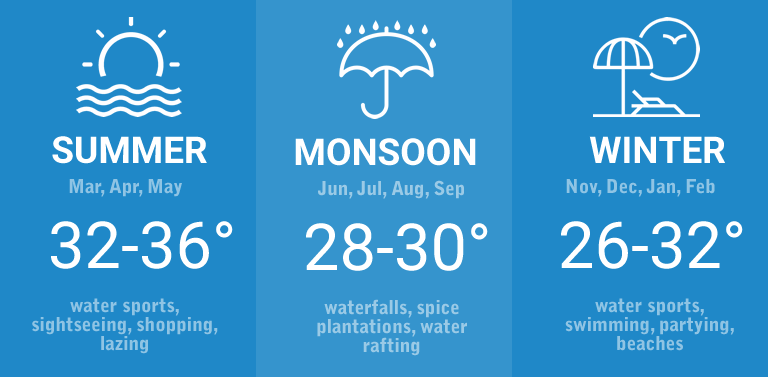 Water sports activity and many of the beach shacks and restaurants will also be closed during the summer and monsoon. But, there will be fewer people on the beach this time of the year, so you will have more calm and peace.
Climate in Candolim
Month
Jan
Feb
Mar
Apr
May
Jun
Jul
Aug
Sep
Oct
Nov
Dec
Year
Average high, °C
31,6
31,5
32,0
33,0
33,0
30,3
28,9
28,8
29,5
31,6
32,8
32,4
31,3
Average low, °C
19,6
20,5
23,2
25,6
26,3
24,7
24,1
24,0
23,8
23,8
22,3
20,6
23,2
Average precipitation mm
0,2
0,1
1,2
11,8
112,7
868,2
994,8
512,7
251,9
124,8
30,9
16,7
2926
Reaching Goa
| | |
| --- | --- |
| By Flight | The Dabolim International Airport is located at Vasco da Gama. It is connected with many major Indian cities – Mumbai, Bengaluru, Delhi, Chennai, Kolkata, Pune, Ahmedabad, and others. Many international carriers land at Dabolim too, like Emirates, Air Arabia, Air India, Lufthansa, Qatar Airlines, and Aeroflot. |
| By Train | The two major railheads at Goa are Vasco da Gama and Margao. There are trains from Delhi, Mumbai, Bengaluru, Kolkata, Thiruvananthapuram, and other cities. Some important trains are Rajdhani Express, Mandovi Express, Sampark Kranti Express, Konkan Kanya, Chennai-Vasco, and Amaravathi Express. |
| By Road | Goa is 360 kms from Mangaluru, 485 kms from Pune, 592 kms from Bengaluru, and 608 kms from Mumbai. A car ride from Mumbai to Goa will take about 11-12 hours. It's a very scenic drive. |
Top 5 Beaches in North Goa
The beaches in the North are more happening places. Many of them are hot party destinations. Most North Goa beaches are family-friendly with lots of water sports.
Baga & Calangute Beach – Hot party destination with many beach shacks, restaurants, night clubs, and bars. Water sports.
Candolim Beach – Close to Baga-Calangute. Another top party destination.
Arambol Beach – Virgin and quiet beach further North. Market close to beach.
Vagator Beach – Laid-back beach with many foreigners and backpackers. Hilltop views. Parties.
Chapora Beach – At the meeting point of the Chapora River and the sea. Close to Vagator and Anjuna beaches. Chapora fort. Fishing jetty. Great views.
Top 5 Beaches in South Goa
The South Goa beaches have more nature. Coconut and palm trees! Fewer people! These beaches are cleaner and quieter too.
Top 7 Bars and Nightlife in Goa
SinQ – At Sinquerim in North Goa. All rooms are connected to the main DJ feed. International and Indian DJs. Special nights.
Cohiba – Lively music, dancing, cocktails, and sizzling food. Cuban flair.
Silent Noise – India's first bar to host headphone parties. Open between 9 PM and 4 in the morning.
Primrose – For those who love trance music. Psychedelic ambience. The nightclub is close to Vagator Beach.
Zanzibar – A typical laid-back shack on Baga beach in the day, but it transforms quickly into a party zone in the evening.
Club Cubana – A celebrated bar and nightclub in Arpora, close to the Saturday Night Market. Unlimited drinks with entry fee.
Café Mambos – At Baga. Some of the best DJ nights in Goa.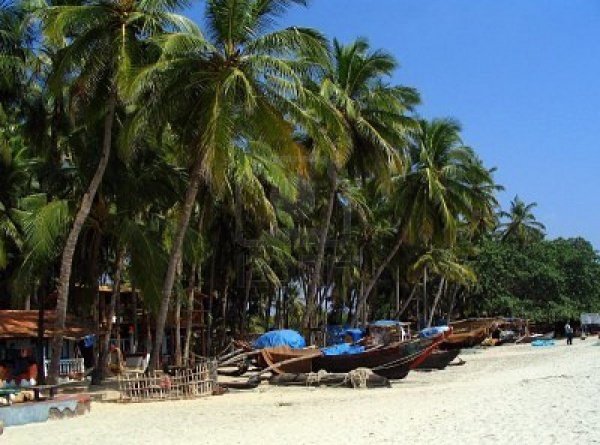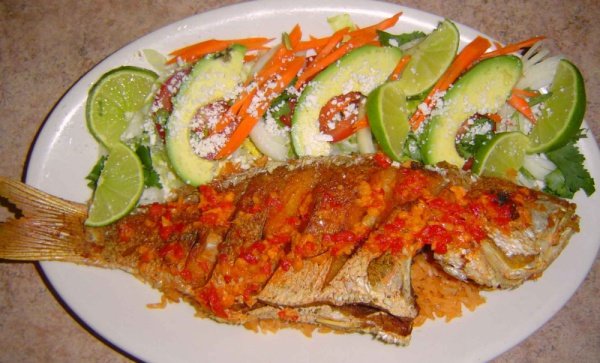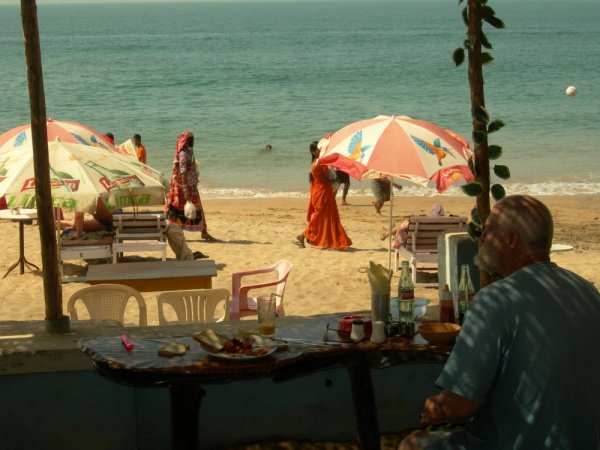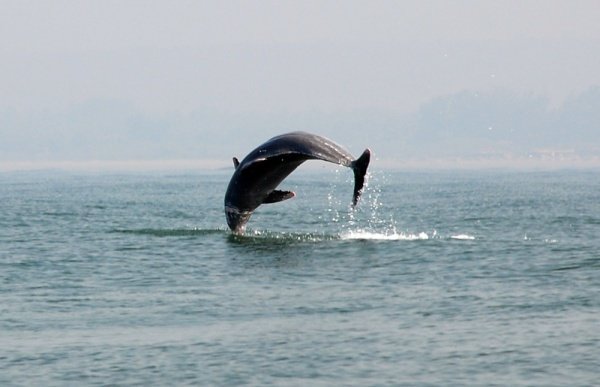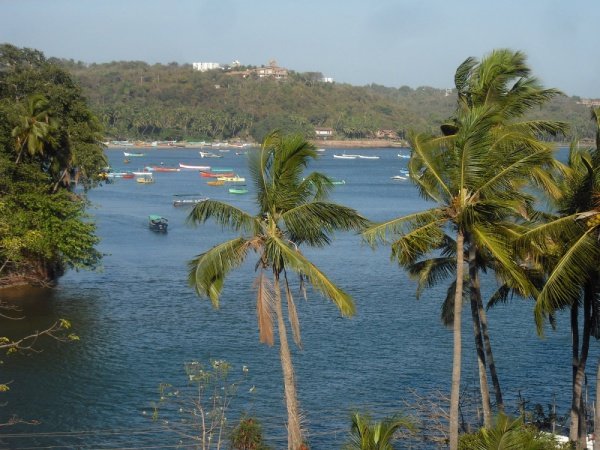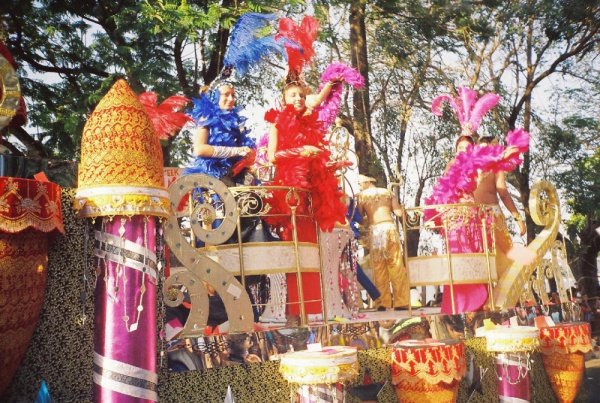 Top 6 Restaurants in Goa
Martin's Corner – Close to Majorda Beach in South Goa. The favorite restaurant in Goa of Sachin Tendulkar and the Bollywood icon Aishwarya Rai. Try their prawn vindaloo, garlic chicken and king crabs.
St. Anthony's Beach Shack – At Baga Beach. Flavored hookah with vodka. Sea food. Live music and karaoke.
L'Orange – At Candolim Beach. Good food and cocktail menu. Live music.
Souza Lobo – The best Goan food. Try the famous Goan Balchao.
Britto's – At the North end of the Baga Beach. Karaoke nights and BBQ evenings. Try the fresh crab, mussels and shrimp.
Zeebop – A delight for seafood lovers at Uttorda in South Goa. Crab, prawns, lobster, oysters, mussels, and the coconut desserts.
Water Sports in Goa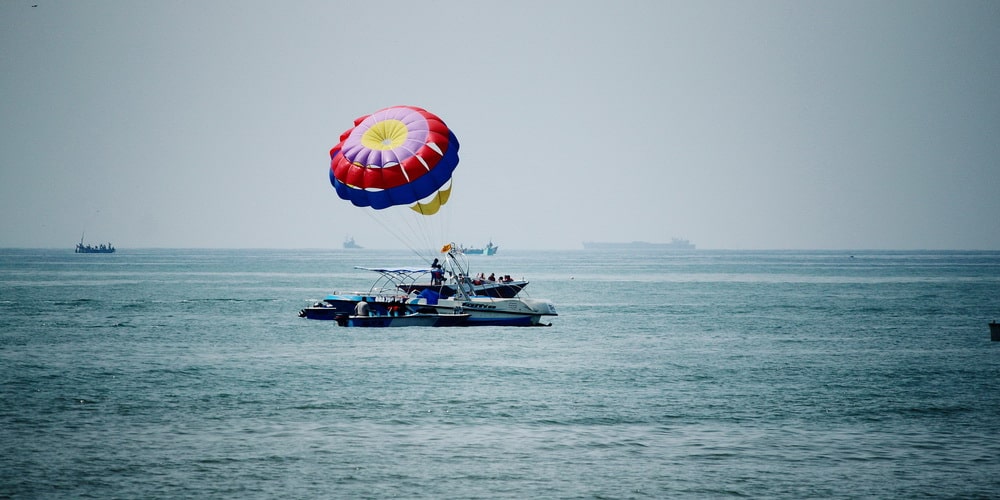 Calangute Water Sports
You can choose from plenty of water sports activities in Goa, such as speed boats, banana boats, paddle boarding, paragliding, Jet Ski, and more. You will find them at the beaches in both the North and the South, but the North Goa beaches are busier.
There is diving and snorkeling too at sites around the Grande Island, which is close to Vasco da Gama. Most of the dive sites are between 12 and 18 meters deep. Visibility is between 5 and 6 meters. You can see reef fish and some corals too. Remember, there are no diving and snorkeling in the monsoon.
There are dolphin sighting and bird-sighting trips on the Sal River in South Goa's Cavelossim as well.
Shopping in Goa
Mapusa Market – A must-visit for the true flavor of Goa. Lots of local traders and vendors selling traditional handicrafts, antiques, textiles, Goan pottery, fruits, spices, sausages, homemade pickles and more.
Anjuna Flea Market – Every Wednesday. Lots of Indians and foreigners. A great place in Goa to catch the local vibe. Artificial jewellery, beach wear, footwear, spices, local handicrafts, and more. Bargaining required.
Arpora Saturday Night Bazaar – A good place for Saturday evenings. Carpets, hammocks, embroidered textiles, spices, handicrafts, and clothes.
Mackie's Night Bazaar – A unique market with live music and a dance floor. On offer are handicrafts, eco-friendly items, souvenirs, and a range of cuisines.
Other Activities in Goa
Get a tattoo.
Go for yoga classes or a massage session.
Try your luck at a casino.
See the only Naval Aviation Museum in India. There are many types of aircrafts, bombs, rockets, protective gears, arms, parachutes, pilot outfits, and more.
Hot air balloon in South Goa.
White water rafting at Mandovi River or the river cruise.
Visit the Todo Waterfall or the Dudhsagar Waterfalls.
Zip Lining at Dharbandora or Quad Biking at Anjuna Hill.
Backwater kayaking at the Zuari River, Mandovi, Sal, or the Nerul River.
Cookery classes at Dabolim.
Hotels in Goa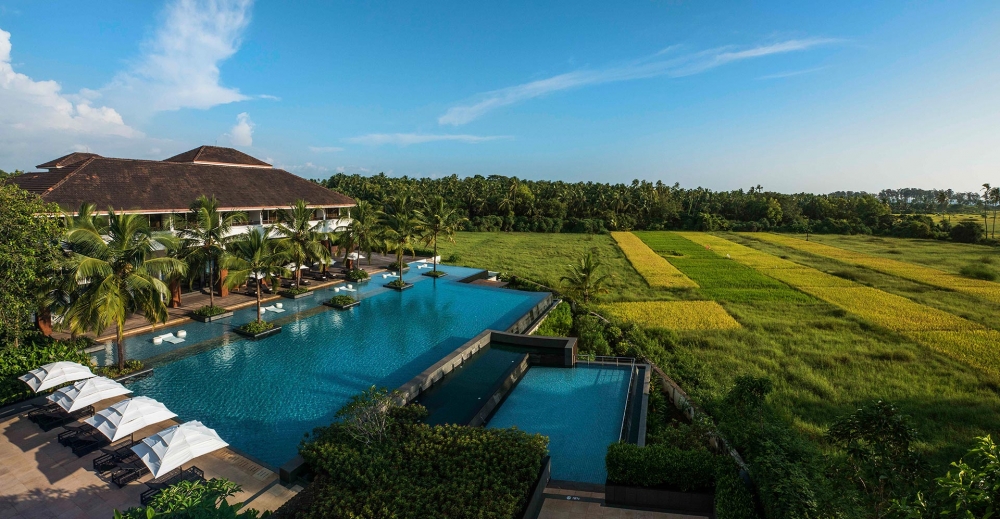 There are plenty of staying options during your holiday in Goa. You can choose from 5-star and 7-star luxury properties, resorts, budget accommodation and home stays. Some of them are right on the beach, within a small lane a few meters from the beach, while others are in the big cities of Vasco da Gama, Panaji, or Margao. There are hotels and home stays in the villages, and also in the interiors as well. The budget varies greatly from more than 10,000 INR per night to 1,000-1,500 INR, depending on the hotel or accommodation you choose. There are hundreds of fantastic villas you can choose from as well for a unique, luxurious stay in Goa.
Rent a Villa in Goa
Rent a villa in Goa for the most comfortable and luxurious stay. The villas are located close to the sea or in some cozy green corner of Goa. The villas come with private swimming pools, gardens, spacious rooms and all modern comforts. They offer complete privacy and security. You can choose from 1, 2, and 3-bedroom villas, the right property for your group size.
Villa living in Goa is best for larger groups, honeymoon couples, family reunions, a group of friends, or small office parties. The per-person cost is less than resorts and hotels that offer similar facilities and luxuries, but without the privacy.
European style, private pool luxury 3-bedroom villa. Quite and prime location of North Goa.

From 21 000 Rs. per night

Riverside 3-bedroom luxury villa 10 mins drive from Candolim. Complete privacy. North Goa.

From 25 000 Rs. per night

Luxury villa with direct access to the beach. 5* star service. Prime location of North Goa.

From 19 000 Rs. per night
* Price depends on arrival dates and duration of stay.
---
Related articles:
---
Rate this article:
Rated

4.25

/ 5 based on

16

reviews.