Agonda Beach
Agonda ranked as Asia's #1 beach for 2018
Table of contents
Agonda is a very picturesque beach in South Goa, between Cola beach and Palolem, which is another popular beach in Goa. Agonda beach is 70.3 kilometers from Panaji and 39.2 kilometers from Margao via the NH 66. It is about an hour from Margao and one and half hours from Vasco da Gama. Palolem beach is just 15 minutes away.
The beach remains isolated throughout the year, making it a good choice for those who want to escape the busy city lifestyle and everyday routine. The water is a bit choppy, but it's perfect for sunbathing and relaxing. There are bars, restaurants, and shacks, but you can find a secluded spot easily. Palolem is a better place for partying, but Agonda is cheaper and hassle-free. There are relatively fewer tourists here, making it a more pristine and quieter beach. This is why it is sometimes called the "Silent Beach." You will get a much less "touristic feel" here.
TripAdvisor Travelers' Choice® awards have ranked Agonda as Asia's #1 beach for 2018. Back in 2016 as well, TripAdvisor ranked Agonda as Asia's 4th best beach, and the first in India.
The beach stretches for 2 kilometers. Palm groves line the shore. A road runs parallel to the beach, where most hotels, resorts and villas are located. There are also many shops, cafes, wine stores, car/bike rentals, bars, restaurants, currency exchange shops, and ATMs. There are no overcrowded markets, though. There is a church at the center of the beach. The tourist infrastructure is well developed, but the beach continues to remain pristine and romantic.
At the northern end, there is a turtle center for protecting precious Olive Ridley eggs. It is a protected site. In September every year, these endangered animals arrive in large numbers to lay their eggs, for the babies to be born and join the adults.
Agonda Map
Agonda Gallery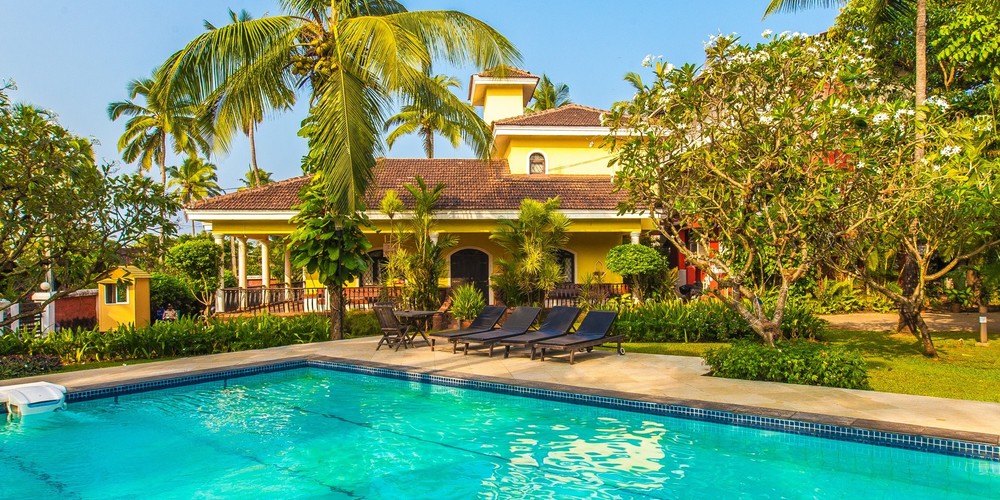 Luxury villa with direct access to the beach. 5* star service. Prime location of North Goa.
Villa for rent from 19 000 Rs. per night
Enquire / Get best deal!
Quick facts about Agonda
In South Goa, Agonda beach is 70.3 kilometers from Panaji and 39.2 kilometers from Margao. It is just 15 minutes from Palolem.
Nice, quiet, and pristine beach, perfect for relaxation and sunbathing. Less touristy, cheaper.
Closest airport – Dabolim – 60.5 kilometers.
2 kilometer long beach with pure, coarse, smooth and golden sand.
Closest railway station – Margao – 39.3 kilometers.
The water is sometimes choppy. There are better places in Goa for swimming.
Good infrastructure for tourists – Shops, restaurants, cafes, pubs, internet parlors, ATMs, medicine stores, grocery shops, wine stores. But there are no large and noisy markets. Shacks with sun beds.
Visit Palolem, Cola, and Butterfly beach, which are all very close. The Cabo de Rama Fort is 30 minutes by road. See the rock formations on the beach, visit the turtle center. Get an ayurvedic message or try yoga.
Best Time to Visit Agonda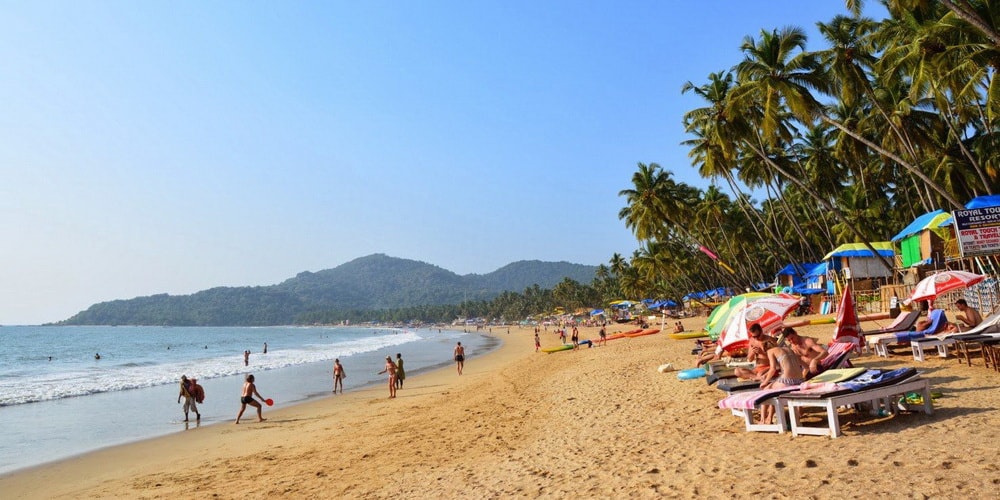 The winter season, between November and February is the best time to visit Agonda beach. It is more pleasant. It is not too crowded, even in the peak December season. There is very little tourist infrastructure in the monsoon. The beach shacks will be closed. Most of the restaurants, shops and pubs will also be closed.
Weather
The summer months are hot. Chance of thundershowers in late afternoon or evening on some days! It is much wetter in the monsoon, between the middle of June and early September. The humidity is high. However, late evenings and early mornings are pleasant.
Climate in Agonda
Month
Jan
Feb
Mar
Apr
May
Jun
Jul
Aug
Sep
Oct
Nov
Dec
Year
Average high, °C
31,6
31,5
32,0
33,0
33,0
30,3
28,9
28,8
29,5
31,6
32,8
32,4
31,3
Average low, °C
19,6
20,5
23,2
25,6
26,3
24,7
24,1
24,0
23,8
23,8
22,3
20,6
23,2
Average precipitation mm
0,2
0,1
1,2
11,8
112,7
868,2
994,8
512,7
251,9
124,8
30,9
16,7
2926
Agonda is not the best beach for swimming because the sea is choppy. There can be undercurrents. It gets choppier in the monsoon, and the waves are also higher. So it's best to avoid swimming. The winter is a great time. Little rain! Very little humidity! Much cooler and more pleasant!
Top 7 Things To Do At Agonda
The Beach – This is a clean, wide, picturesque, and very serene beach. TripAdvisor has rated it as Asia's #1 beach for 2018. Enjoy its beauty. Spend a lazy day here, relaxing, getting a sunbath and a massage. Swimming, though, is not advisable. Visit the turtle center at the north end of the beach. In September, you can see the endangered Olive Ridley Turtles. See the unique rock formations at the south end of the beach.
Palolem – The most famous beach in South Goa, Palolem is just 15 minutes away. Visit Palolem to see the beach and enjoy its nightlife. Palolem is a hot party destination. You can also visit Cola beach and see the lagoon there, and also the small but beautiful Butterfly beach.
Yoga – Enroll for yoga classes at the Shiva Yoga Centre. Agonda is small enough for a lesson in spirituality. There are never too many people. No loud nightclubs. Learn from yoga gurus as you are surrounded by the calm waters of the sea.
Ayurvedic Spa – The Bio Veda Ayurvedic spa offers excellent, relaxing sessions. Choose from hand and foot massage, sirodara session, and other authentic Ayurvedic treatments.
Chapoli Dam – A large water body, this beautiful dam is just 10.5 kilometers from the Agonda beach. It is nestled within a scenic valley and hills. There is a lot of fish in the water. Chapoli Dam is an excellent getaway from the beach.
Conco Island – Also called the Canacona Island or the Monkey Island because of the huge number of monkeys in this wooded island. It is closer to Palolem, but you can still visit from Agonda. You can easily walk to the island from Palolem in low tide. You can also cross the channel by swimming. Or you can take a ferry in high tide.
Cabo De Rama Fort – An interesting fort in good condition just north of Agonda, beyond the Cola beach! You can get excellent views up to the Colva beach and of the Canacona stretch. There is a church of Santo Antonio inside the fort.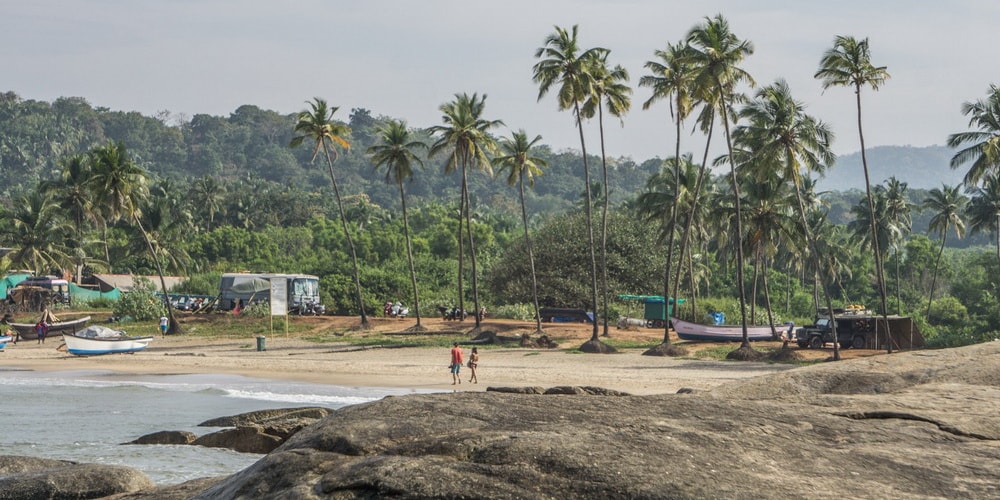 Agonda Rocks on South Side
Agonda Nightlife
This is not the best beach in Goa for nightlife. There are no discos or nightclubs. At the most, you will find some shacks playing music. However, Palolem, which is South Goa's party capital, is very close. Head to Leopard Valley on the Palolem-Agonda Road. This is one of the biggest outdoor dance clubs in Goa. It is open between November and March. There are other big discos and nightclubs in South Goa as well, such as Club Zoya in Benaulim, Underground Pub in Margao, Silent Noise Club, and Club Margarita.
Top 7 Restaurants
There are many food and drinks options – North and South Indian, Konkani, Chinese, Italian, Continental, and seafood.
Blue Planet Café – A vegan café between Agonda and Palolem. Run by a couple, the café offers smoothies, cocktails, juices, salads, and vegetarian dishes. The menu changes daily, depending on the availability of fresh ingredients.
La Dolce Vita – On the Agonda Beach Road, this is an Italian restaurant that offers very good pizzas, pastas, tiramisu, and other Italian foods. Try their authentic wood-fired pizzas. Plenty of food options to choose from.
Romya's Inn – Located on the Church Road, this is the place for breakfast. You will love their eggs, salads, coffee, cakes, breads, cookies, and fresh juices. It's a cozy and lovely café right on the beach.
Kopi Desa – In Indonesian language, it means "coffee village." This is an expat cocktail bar and restaurant that has become very famous thanks to its Euro-centric menu. There is live music.
Madhu Bar and Restaurant – A beach bar and restaurant, great choice for your romantic candle light dinner. The tables all face the beach. On offer are beer, cocktails, drinks, and fresh seafood. Try a barbecue, shark, and the famous Goan fish curry.
Fatima's Corner – Off-beach location, but another great choice for tandoori dishes and seafood. Ask for the special of the day – it could be mackerel, King Fish, red snapper, crabs or tiger prawns. Try their tandoori chicken and butter chicken. Don't miss the ice tea with mint.
Sand Sapphire Restaurant – A beachfront restaurant that offers good sunset views. Choose from Chinese noodles, fish fingers, and the Goan Fish Curry with steamed rice. 650ml beer costs just Rs 100.
Shopping
There is no big supermarket or flea market in Agonda, which means, there are no congested streets with shops and vendors. This is one reason it is such a peaceful and quiet place. But you will still find everything you need. There are restaurants, pubs, bars, grocery shops, internet cafes, wine stores, massage centers, and ATM's. You will find them on the Agonda Beach Road and elsewhere too.
Accomodation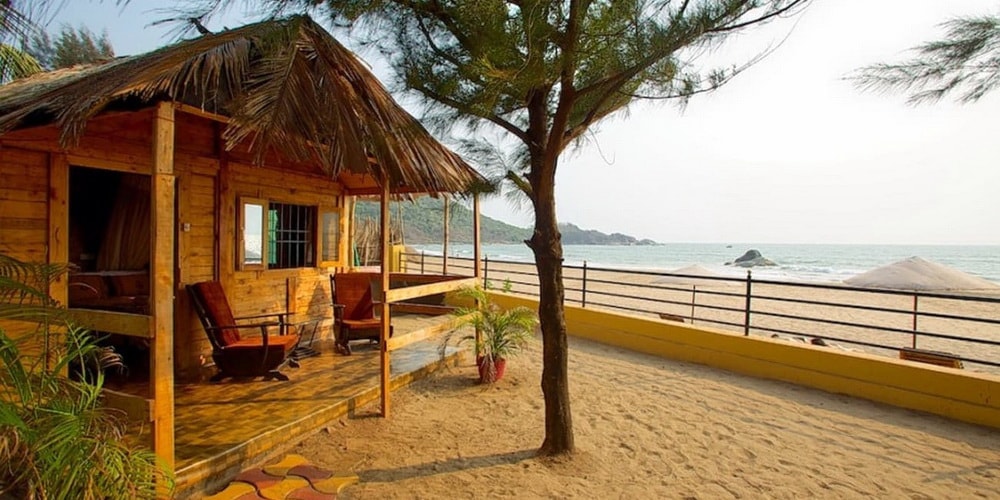 Rama Resort at Agonda Beach
There are no 5-star hotels. Many people choose to stay in a coco hut or cottage. There is a camping site as well, which is one of the cleanest in India. You can set up a tent for the night and cook your food on firewood. It is close to the beach and offers a lot of space. There are both up-market and budget properties. There are also garden huts and a forest retreat.
The beach has a well developed tourist infrastructure: guest-houses and bungalow complexes; nice restaurants which are glad to offer their visitors a huge variety of food and tasty dishes; shops where you can easily find whatever you want or need; other services, Internet, telephone and currency exchange. Prices here are very decent.
Olive Turtles Nesting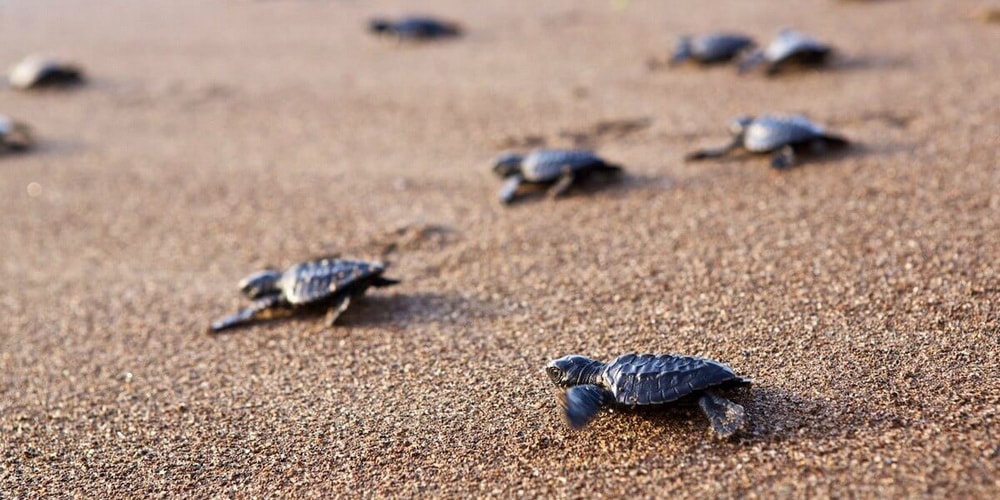 Olive Turtles
Agonda beach is one of two South Goa beaches where olive turtles are nesting. These amazing creatures are under threat of extinction, that's why the beach is under federal protection and is kind of a protected zone.
Panchayat is a local government, which is struggling to not let the Agonda turn into another overcrowded and bustling resort. The village is trying to avoid the environmental deterioration and to preserve its beauty for future generations. Everything you have done or just plan to do is for the reduction of waste, water and electricity consumption is also highly appreciated. Tourists are urged to keep quiet at night and not to turn on a bright light to not chase the turtles away.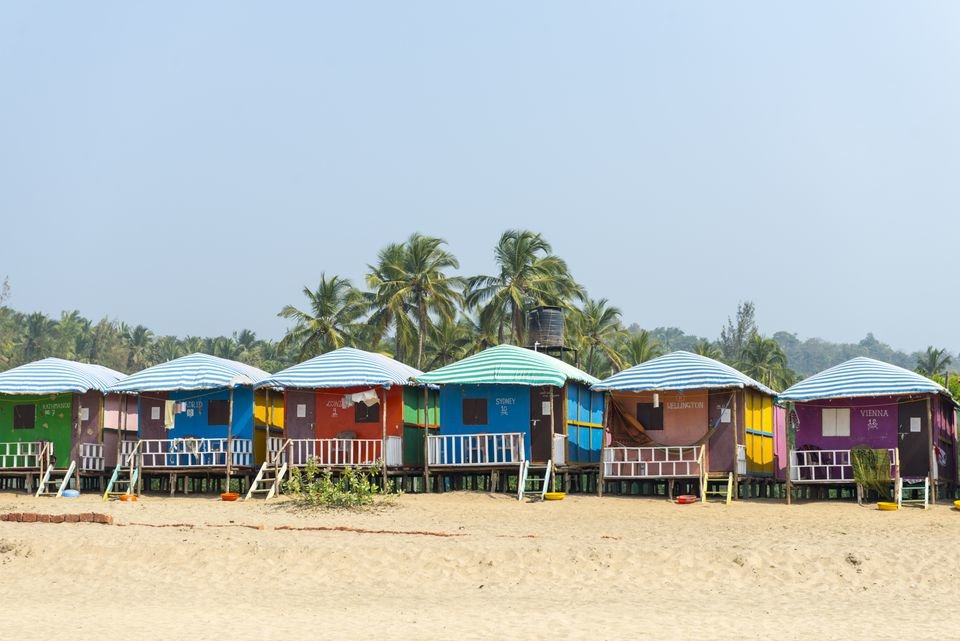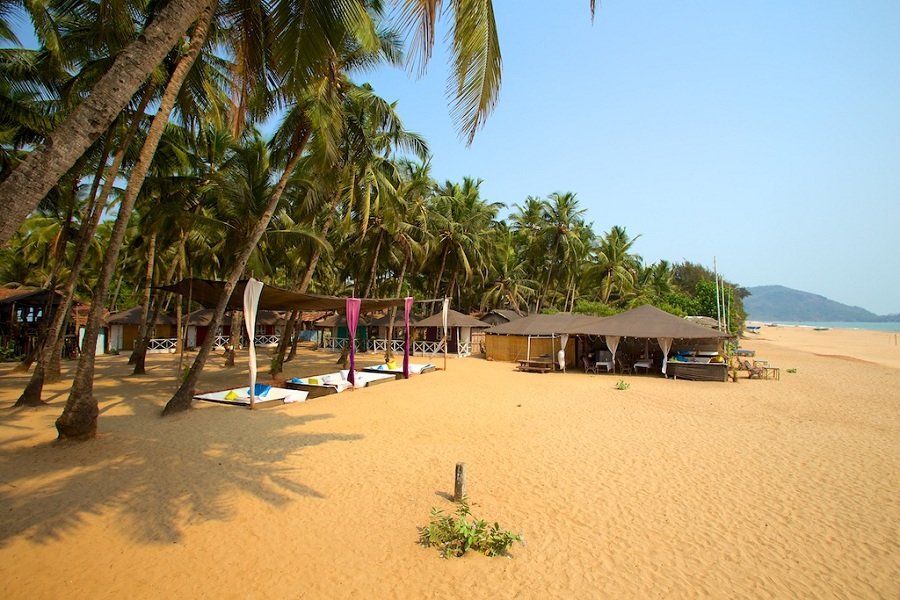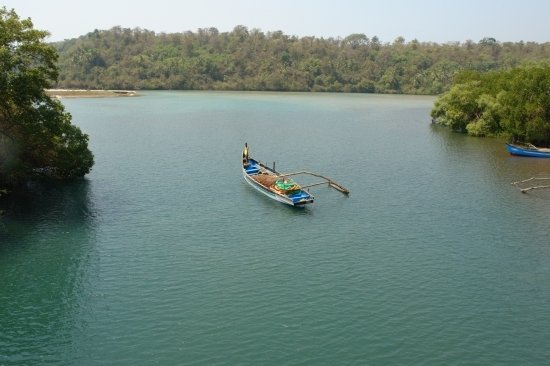 ---
Rate this article:
Rated

4.35

/ 5 based on

17

reviews.