Table of contents
Palolem beach is one of the southernmost developed beaches of Goa. 38.7 kilometers from Margao by the NH 66, this is also one of the most scenic in Goa. In fact, TripAdvisor rated Palolem as Asia's third best beach, and India's top beach in 2017. There are lots of activities too, such as scuba diving, trekking, backwater cruising, dolphin sighting, canoeing, and partying. Palolem hosts silent noise parties. You can also visit the Canacona Island.
Palolem is considered to be one of the most beautiful beaches in whole Goa. Auspicious geographical characteristics of the beach and its magical picturesque landscape have made it to be called a "Paradise" beach of South Goa.
Crescent beach shoreline has a length of 1.5-1.6 km and is covered with fine pale golden sand. All along it is bordered with rows of palm trees which carefully persuade their branches over the soft golden sands, and cozy hide lots of comfortable hut-houses in their cooler sediments. This is a natural bay protected by high capes from both of its sides, which gives an idyllic coast with flat and shallow sandy sea bottom. Maybe due to this Goa citizens consider Palolem resort to be a real Paradise on the Earth.
The touristic infrastructure is well-developed. There is no Bank here but still Palolem resort is rich in different types of shops, markets and suggests its' guests lots of high-priority services.
Palolem Map
Palolem Gallery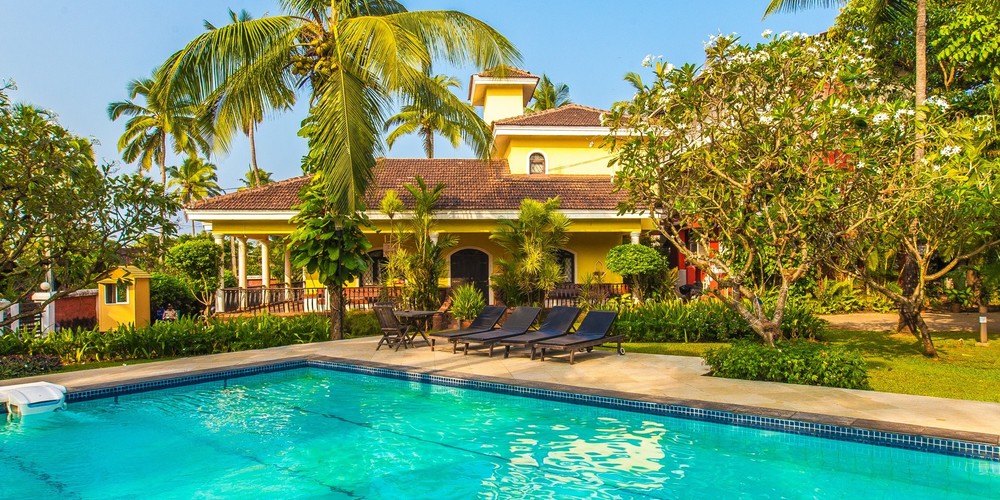 Luxury villa with direct access to the beach. 5* star service. Prime location of North Goa.
Villa for rent from 19 000 Rs. per night
Enquire / Get best deal!
Holidays and activities
Various water sport activities. Diving. Going for a drive on a sea kayak which you can take for rent.
Group trekking and canyoning; adventures in jungles.
Travelling by boat for dolphins watching, amazing sunsets and sunrises enjoying.
River cruises.
Participation in finishing. You can also help fisherman if you have no idea how to fish or not a big fan of this kind of sport.
Taking Yoga classes: Tai Chi, Chi-Hong, meditation for beginners. You can even take few classes of Bollywood dancing.
Different Ayurvedic massages and treatments.
Places to visit
If you really want to enjoy this unbelievable beauty of Goa nature, than you've better to take a ride on a boat alongside the local river which meets the Arabian Sea in the north end of the beach. This boating trip will give you a great opportunity to observe the variety of plant and animal species of South Goa. Here you will have a chance to see and watch a bird Kingfisher – the symbol of Goa.
On the bank of the river you will find the so-called Balansing rock. To climb this amazing bizarre rock formation is not that easy and can turn into a real obstacle and funny small adventure.
At the top of the Island a strange stone sculpture called "Money-stone" can be found. This whimsical sculpture was designed by American conceptual artist Jacek Tylicki who used only natural stone shape for this unique masterpiece creation.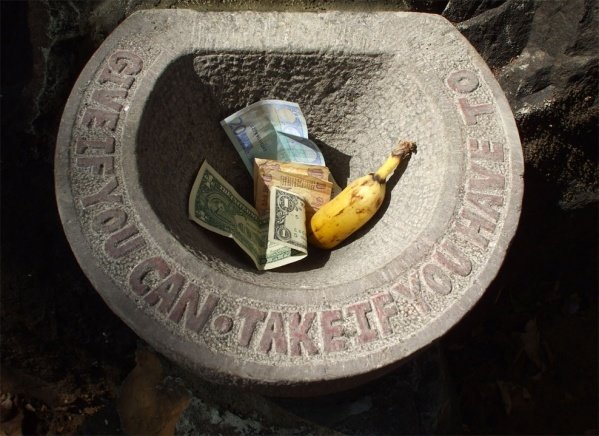 Not so far away from Palolem Beach, in the north-west from the resort, there is Kancon Island. Local citizens call this fantastical place Money Island. At the time of low water you can reach this Island easily by walking, but during other periods of time to get there is possible only by boat usage. A narrow, almost invisible and unremarkable path leads somewhere upward…
Shopping
The trading infrastructure in Palolem resort is represented mainly by souvenir shops and stalls. But also it is not a big problem to find here some necessary things. The greater choice of goods can be found in the nearest Chaudi town.
Here is the list of main places you can have a snack in Palolem Beach:
"Fernandes" – the restaurant is located on the right side of the beach. To get there you will need to pass by the local Church. Here you will be able to enjoy amazing Indian food, tandoori and fresh fish.
"Palolem Beach Resort" – in this nice place you will be able to try curry, paneer masala, nan with garlic, different dishes made of chicken. The kitchen and bathroom are very clean here. The restaurant has large wall-mounted TV.
"Cool Breeze" – Jazz Cafe which is very popular among local citizens. The restaurant has very delicious dishes.
"Sameer Restaurant" – is a shack which is situated directly on the beach. Here you will be able to try amazing tasty breakfast dishes and fresh fish.
"Café Inn" – is situated on the main transport interchange, near the bus stop. Here you will be suggested to try freshly ground coffee, Italian espresso, sandwiches, cakes and pastries. You can choose barbeque from meat or fish. The restaurant has a large selection of sauces and salads.
"Drupadi" – is placed in the very center of the village near the main entrance to the beach. The menu is rich, and the service is just amazing. The restaurant is specializing on Tandoori fish cooking: the great variety of dishes made of this type of fish will impress you without any doubts.
"Magic Italy" – is located on the left side of the beach. People are saying that here you will find the best pizza not only in whole Palolem but in whole South Goa!
"The Lotus Lounge" – is placed in the northern part of Palolem Beach resort. Breakfast, lunch and dinner are suggested every day. Mostly European cuisine.
"Spicy Bella" – is situated on the main road near the bus stop. Breakfast, lunch and dinner are suggested every day. Mostly European cuisine.
"D'Costa Bar & Restaurant" – is located in the right side from the entrance to the beach. Good proportion of value and money. Clients are suggested to take free deck chairs and umbrellas.
Cafe "Scheherazade" and "Peter bar" – both are placed in the main street of Palolem resort village.
Family Holidays
Palolem is often chosen by couples and families with kids and children as the best place for holidays' spending. This amazing South Goa coast does not offer its guests and visitors a luxury holidays but anyway you can spend your rest very comfortable, quite and interesting. Some of accommodations are equipped with everything necessary for suitable residence with babies and small kinds.
The beach attracts lots of tourists with its crispy golden sand, the shadow of overhanging palm trees and proximity to all necessary amenities. But the main and most important advantage of Palolem resort is shallow sea near the beach. Water strip is almost 100 meters wide and rapidly get warming – really ideal place for children to play and have fun as well as for those "small cute tourists" who can't swim well-enough or can't swim at all. The sea bottom is sandy and pure.
Both children and older people would feel themselves better and safer in the northern part of the beach: here there is less restaurants and nosy bars, so it is more quite and clean. Any noise and loud music are forbidden after 10 pm here.
For middle-aged and adolescent children there are also plenty of attractions in Palolem Beach resort. Beach surroundings are full of interesting and exiting objects: river, small beautiful islands, fantastic natural formations, incredibly rich flora and fauna. Not so far away from Palolem resort you would find some important and unique attractions and showplaces like Fort Cabo de Rama, Cotigao National Park, Dudhsagar Falls and others.
The resort has lots of different shops, pharmacy, various places to take a quick bite, restaurants, bars, telephone, Internet and other services which every tourist needs for his unforgettable holiday spending and relaxing rest.
Nightlife
In the evening Palolem turns into a real spectacle of lights and colors. Evening and night activities are generally held on the south side of the beach.
Palolem is well known with its famous "silent" discos, which are held directly on the beach or in some bars. Relaxing vibrations, the view of night beach and dancing people make parties in Palolem Beach resort really much amazing and very specific. All visitors of such unique discos and dancing parties are getting headphones: they can select a radio channel, listen to their favorite music and dance.
Silent discos on the sand - Silent Noise - are held every Saturday from 9 pm till 4 am in the southernmost part of the beach, in a place called Neptun Point. In "Alpha Bar" from Friday to Sunday you can visit fantastical Headphone Party. There are couples of places which can offer tourists some of other types of parties. You can learn more about them while talking to people or from reading or looking through commercial suggestions and leaflets.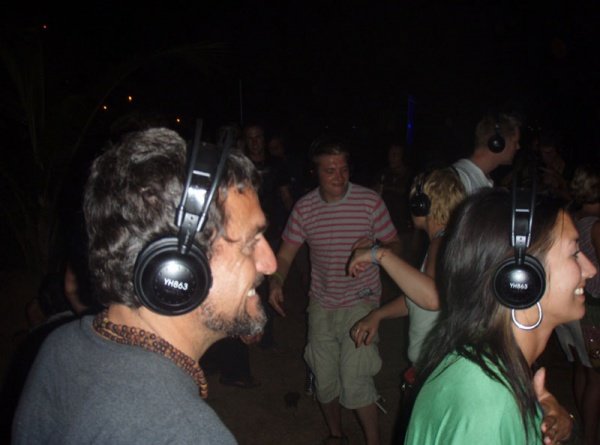 Every evening a real live-music can be found in some bars and restaurants: reggae, dance, rock, Indian and classical. You can spend a very nice and cool evening sitting in Cuba Bar on a main street or in Sameer Restaurant where you will have a chance to taste amazingly delicious dishes. Café del Mar is opened around the clock.
Often on a nearby Butterfly Beach, which is situated 2 miles north from Palolem Beach resort, real trance parties are conducted: huge and small bonfires are lighting up there and people are dancing all night long till the sun rises up. If you are interested to visit such a party and want to find out when and where it will take place, you've better ask local citizens.
Accommodation
Palolem offers tourists accommodation of low and middle levels. Mostly, these are different comfortable bungalow-complexes, such as, for example, "Alessandra Resort", "Brendon's", "Café del Mar" and "Camp San Francisco". There are also guest-houses, villas and small, but very cute and comfy, boutique hotels like "Cleopatra", "Palolem Beach Resort" and "Luke's Residence".
The resort has lots of nice various places to eat in. Some of them are very much Europeanized, but still have many Goa national dishes every tourist would be able to try. Among most popular ones are: "Cafe Inn", "Drupadi", "Magic Italy", "Spicy Bella", "Cool Breeze", "Sameer Restaurant", and "Peter Bar".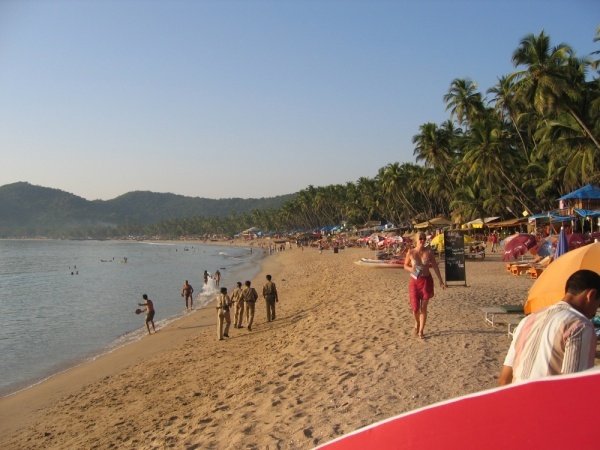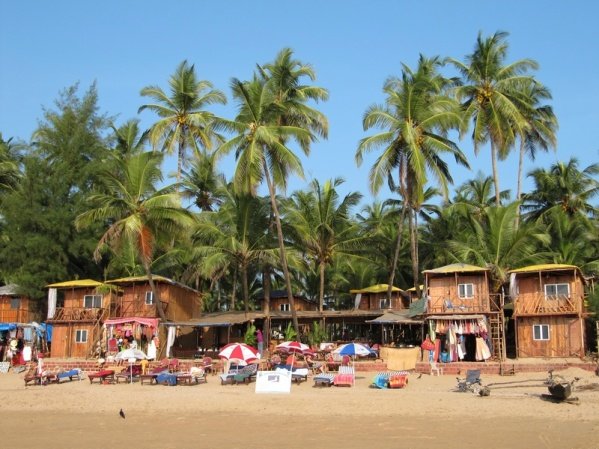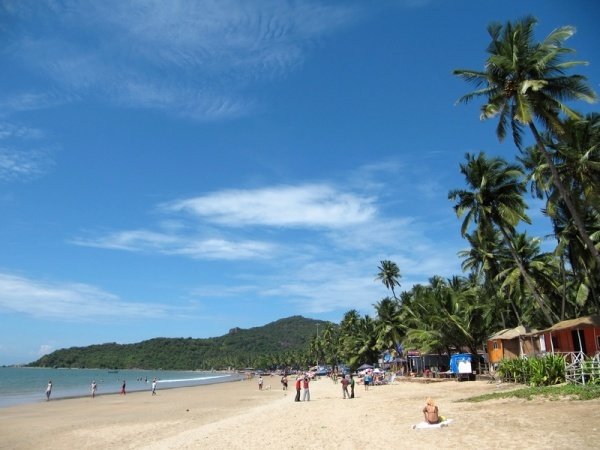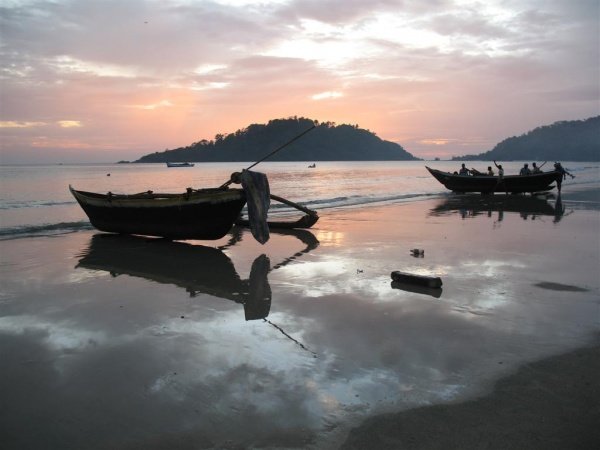 ---
Rate this article:
Rated

4.63

/ 5 based on

8

reviews.