Talpona Beach is located in Canacona region (Canacona taluk), which is placed in the southern part of Goa. Its closest neighboring beaches are Galgibaga Beach resort (is situated in the south, just right behind the cape) and Rajbag Beach resort (is situated in the north, on the other side of Talpona River). Not only the beach, but also a fishing village, which is located near the small pier in the northern part of the Beach resort, got their names from the name of the river flowing not so far away from this amazing place.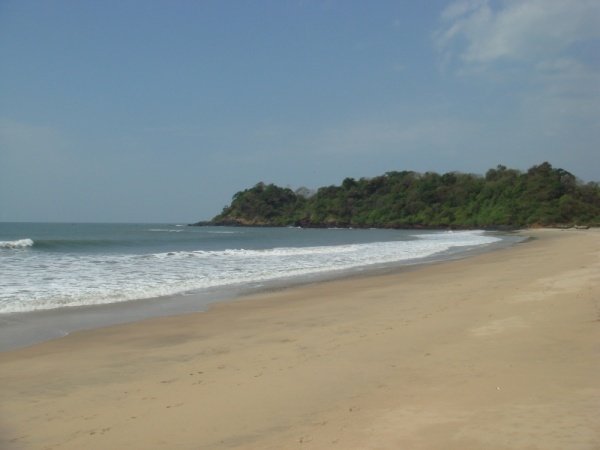 Talpona sea coastline strip is wide, about one kilometer long. The beach is covered with pure sand of a golden color with some small patches in its northern part. The coastline is framed from shore-side with rare palm and pine trees groves. A spacious open sandy ground with thickets of small shrubs, studded with seashells of various shapes and patterns, is formed in the southern part of the resort. From both its sides the Talpona beach is closed with woody capes and headlands. The Arabian Sea is much more quiet and calm in this part of the Beach; the water here is clean, very warm and crystal-clear. There are not so many visitors coming here and sometimes the beach is completely empty. But anyway Talpona Beach has its own small Rescue Tower.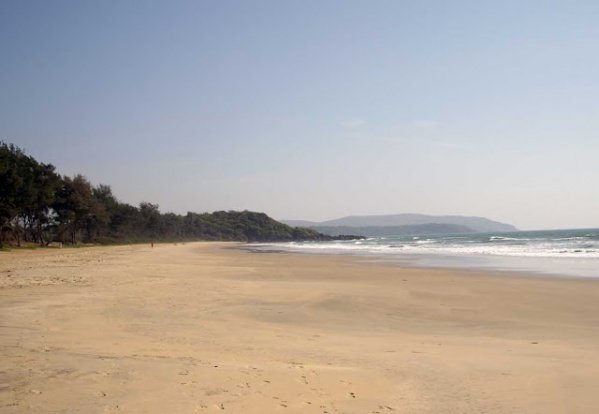 The beach has two shacks which offer their visitors and clients kinda tasty and decent menu of various dishes and drinks. The prices here are very reasonable and not so much high. There are not so many places of accommodation: several houses on the beach and in the village, plus a small, but very nice and comfortable hotel on the bank of the Talpona River. Unfortunately there are no attractions and activities for tourists here.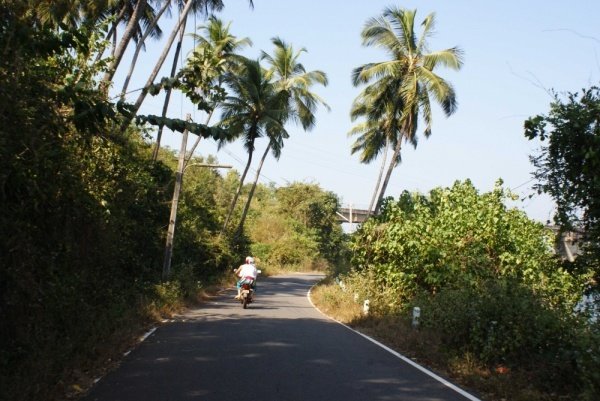 The easiest way to reach Talpona Beach resort is to drive NH17 Highway, which starts in the south of the City of Chaudi and runs through Galgibaga resort. There is, however, another, shorter way to get to Talpona Beach resort but it is more difficult: you will need to cross a small river bridge. After you pass the City of Chaudi you will need to turn right; in few kilometers the road is crossed by the railway – here you should turn left and drive a road which runs parallel Talpona River. In some time you will see the bridge which you will need to cross. The only one problem is that it is difficult to find the log onto the bridge, so you've better ask local citizens about it.