Polem Beach
Table of contents
Polem is the southernmost beach of Goa. It is very close to the state's border with neighboring Karnataka. Polem beach is 60.4 kilometers south from Margao, the biggest city in South Goa by the NH 66, and 95.8 kilometers from Goa's capital Panaji. It takes about 1 hour and 30 minutes by road from Margao. The port city of Karwar in Karnataka is much closer in comparison. It is just 14 kilometers from Polem.
Polem is a small 670-meter-long sandy beach with small hills at its northern and southern ends. The beach and its adjoining hills make a small bay of the Arabian Sea here. The beach is tree lined with casurina and palm groves. It is a wide beach with clean yellow sand, as there are very few tourists at Polem. The NH 66, which is also called the Panvel-Kochi-Kanyakumari Highway, passes very close. A small road leaves from the highway to reach the beach.
There are very few tourists at Polem beach, even in the peak tourist season. So it remains quiet and secluded always, making it a very good place for a relaxing holiday. Most of the visitors here are locals during the weekends. On week days, you are likely to have the entire beach to yourself. Or you may see several fishermen drying their nets, mending their boats, or bringing in their daily catch. There are sometimes a few visiting tourists from the neighboring state of Karnataka.
Polem Map
There are no big hotels or vendors here disturbing your peace. There are just a few small villas and beach cottages. Spend a nice vacation at Polem, away from the crowds. Relax with green nature all around.
Quick Facts About Polem
| | |
| --- | --- |
| Polem beach is in South Goa. In fact, it is the state's southernmost beach, and is very close to the border with Karnataka. | Polem is a very quiet and serene beach, flanked by small hills on both sides. A few rocky outcrops. You will find mostly locals here. Very few tourists. Many casurina and palm trees. |
| It is 60.4 kilometers from Margao, 95.8 kilometers from Panaji, and 60 kilometers from the Goa International Airport at Dabolim. The popular Palolem beach is 25.2 kilometers away. | There are no big hotels or resort. Only a few beach huts, villas, and home stays. Basic accommodation options for budget travelers and nature lovers who prefer solitude. |
| There are no shops, restaurants, and shacks on the beach. However, you can sit on the beach and relax under shade. Food and drinks is served by the villas and beach cottages. | The beach is wide, sloping down gently into the Arabian sea. The sea is safe for swimming. But there are no lifeguards here. |
| Clean and wide beach with greenery all around. It is one of the cleanest beaches in Goa. No water sports on the beach. | A great beach for complete relaxation. A good base camp from where you can visit some other South Goa beaches and attractions in the neighboring state of Karnataka. |
| Village community engaged in fishing and agriculture. You will see several fishing boats on the Polem beach. | There are some temples and islands nearby, the Sadashivgad Fort, Kali River, and the port city of Karwar in Karnataka. |
The beach is named after the village. It is a small village where most of the locals are into fishing or agriculture. Earlier, the entire area was called Loliem. It was ruled by the Kadamba kings of Banavasi. During the Portuguese times, there used to be an immigration check-post here that monitored all departures and arrivals by road. The Indian Institute of Technology (IIT) Goa, is scheduled to come up here.
Best Time To Visit Polem Beach
You can visit the Polem beach throughout the year, but the best time would be the winter season between November and February. The weather is much nicer this time of the year. The day time temperature will be pleasant. It never gets too cold in the night even though there are small hills in the neighborhood. There is rarely any rain in the winter months, so you can spend the entire day at the beach or sightseeing. The villas, beach huts, and their restaurants are also open in the winter season.
Weather
Goa and Polem beach has 3 seasons – summer, monsoon, and winter. The summer season is from March to early June, followed by the monsoon between the middle of June to late August. The Polem beach region has the same seasons, even though it is far from the central parts of Goa.
The summer is hot and humid. The average temperature hovers around 36° centigrade. It can be even hotter on some days. Avoid direct sunlight exposure, especially between 10 in the morning and 4 in the afternoon. Wear sunscreen and a hat. It will sometimes rain in late afternoon or early evening.
It will rain almost every day during the monsoon months, sometimes throughout the day. On some days, there may even be thundershowers. Goa sees a lot of rain because the clouds hit the western ghat mountains and provides a downpour along the coast. The sea will be choppy. Wind will pick up. So going out into the sea will be risky.
Weather in Polem
Month
Jan
Feb
Mar
Apr
May
Jun
Jul
Aug
Sep
Oct
Nov
Dec
Year
Average high, °C
31,6
31,5
32,0
33,0
33,0
30,3
28,9
28,8
29,5
31,6
32,8
32,4
31,3
Average low, °C
19,6
20,5
23,2
25,6
26,3
24,7
24,1
24,0
23,8
23,8
22,3
20,6
23,2
Average precipitation mm
0,2
0,1
1,2
11,8
112,7
868,2
994,8
512,7
251,9
124,8
30,9
16,7
2926
Winter is the best time to visit Polem. The sun is not scorching, and there is almost no rain. So you can spend long hours on the beach. You can also plan a day, visiting the many attractions around Polem. The few beach huts and villas you will find here are all open during winter. They are usually closed at other times of the year as there is very little demand for accommodation, if any. Polem sees only a few day visitors.
How To Reach Polem
By Air — The Dabolim airport is at a distance of 60 kms by the NH 66. Close to the city of Vasco da Gama, it is a busy airport connected by many Indian and international airlines like Air India, Air Asia, Indigo, Go Air, Spice Jet, Qatar Airways, Oman Air, Royal Flight, and several others during the peak tourist season. The Dabolim airport has 2 terminals.
By Rail — Loliem on the Konkan Railway is the closest railhead. It is 10 kilometers from Polem. But this is just a small station where very few trains stop. Canacona, the next stop up north, is busier. To reach by train, it is best to get down at Margao, Canacona, or Karwar, and then visit Polem by road.
By Road — Panaji, the capital of Goa, is 95.8 kilometers from Polem beach. You can reach the beach in your rented car or bike. Or you can take a municipal bus from the cities of Panaji, Margao, Chaudi, Canacona, and Karwar. These buses all stop at Polem village. From here you have to walk for 1.5 kilometers to reach the beach. Another way of reaching the beach is by an auto-rickshaw. The only practical option is however from Canacona and Karwar.
Top 5 Things To See And Do
The Beach – Polem is one of the quietest and cleanest beaches in Goa. There are hardly any tourists, and only a few locals and fishermen. It is a very good choice for a relaxing vacation. Plenty of greenery all around as there are casurina and palm trees. There are rice fields beyond the tree cover. There are two small hills on either side creating a bay. Polem has soft golden sand that slopes down gently into the sea.
Palolem – This is one of the most popular South Goa beaches, only 25.2 kilometers from Polem. It is a crescent shaped 1.5 kilometer long beach, extremely popular with tourists. The tourist infrastructure is well developed. You can visit Konika Island, which is very close. There is water sport. There is yoga, meditation classes, and ayurvedic treatments. You will find many restaurants, bars, and beach shacks. Palolem is also a party destination. Silent Noise parties are held here every Saturday.
Karwar – Karwar is a port city in north-western Karnataka, bordering the state of Goa. The Polem beach is only 14 kilometers from Karwar, so you can easily visit the city on a day trip. See the beautiful Kali River meeting the Arabian Sea here. There are leisure cruises on the river. You can also visit one of the many mangrove riverine islands on the estuary. An area rich in biodiversity, there are many birds and other animals to see.
Sadashivgad Fort – A picturesque fort on the northern bank of the Kali River. It was constructed on top of a hill to guard the river entrance and monitor the passing ships. The fort has 2 meter wide and 8 meter high ramparts. There used to be towers and openings here for guns in its heydays. There was also an outwork at the base of the hill close to the water, which is why it was referred to as 'Pani Killa', or the water fort. Sadashivgad Fort is now in ruins, but you can still see its architecture, and get a wonderful panoramic view.
Cotigao Wildlife Sanctuary – The 26 square kilometer nature reserve is Goa's 2 nd biggest forest area after Bhagwan Mahavir Wildlife Sanctuary. There are many tall trees here that reach up to 30 meters. There is also a treetop watchtower overlooking a watering hole. Wildlife here includes sloth bears, panthers, mouse deer, antelopes, hyenas, and many species of birds and snakes. Visit the nature interpretation center. The gate of the sanctuary is only 30 kilometers from Polem beach. You can even stay here for a night at the rest house or the forest department watch tower.
You can reach the Palolem beach easily from Polem. It is just a 40 minute road trip away. Visit Palolem on a day trip, enjoy all the activities, and come back to Polem for its quieter ambiance. This is a good plan for nature lovers who prefer peace and solitude.
Attractions At Polem Beach
The biggest attraction here is the peace and quiet. The most popular North Goa beaches, and even a few in the South, see hundreds of tourists in peak season every day. Baga, Candolim, Calangute, and even Anjuna, Arambol, and Colva to some lesser degree can get very crowded. Many of them have a lot of construction all around.
Polem is different. There are no big hotels or water sports. There are no shops, pesky vendors, or beach shacks. All you will find is an empty beach with lots of trees. Polem beach now is like what it was 50 years back. This is vintage Goa.
Another big reason to come here is to see the white-bellied fish eagles and dolphins. You can see them right from the beach. You can also rent a boat to ride with the local fishermen to go closer.
Tourist Infrastructure At Polem Beach
Polem beach remains mostly deserted throughout the year. The tourist infrastructure is basic. There are only a few restaurants, but they are closer to the highway. There are also no banks, ATMs, or car/bike rentals. You will find very few shops. There is one shop though that sells aromatic massage oils in many unique and exotic flavors.
Hotels
There are no big hotels and 5-star properties at Polem. The accommodation options are basic – only a few beach huts made of cane with thatched roofing. Coastal Jewel of Goa and Kamaxi Beach Resort are the two options. These are both budget properties. You can have fresh seafood here with drinks. It is nothing great, just decent.
Villas
There are only a few villas around Polem. Most of them are basic, but offer a rustic charm within nature. Many tourists, though, prefer simple living as long as they can stay close to nature. For better accommodation close to Polem, stay at Palolem.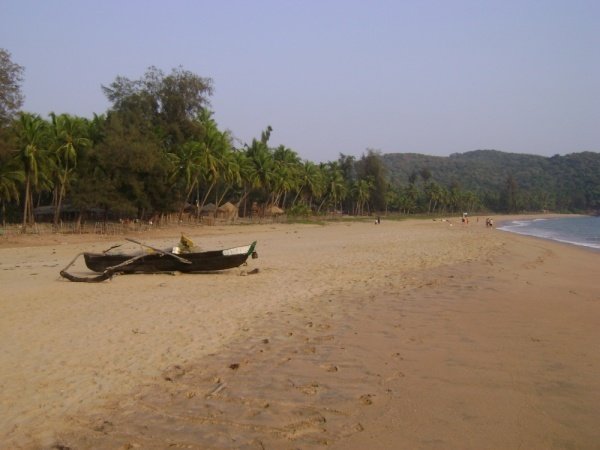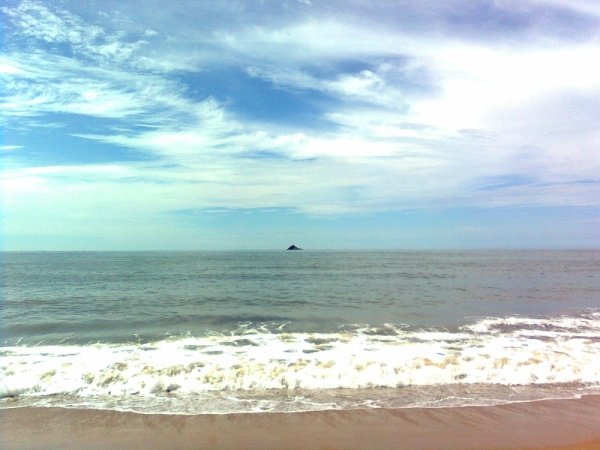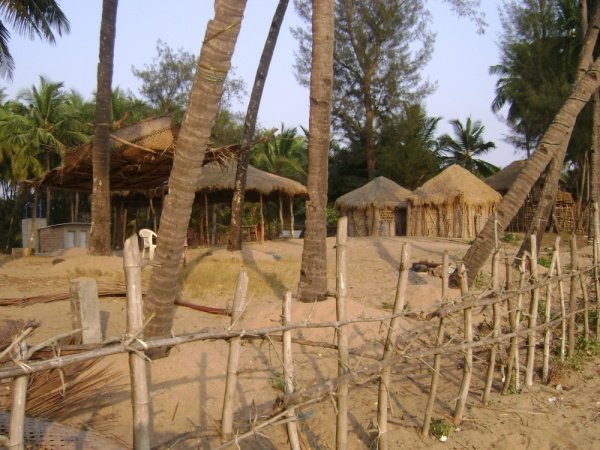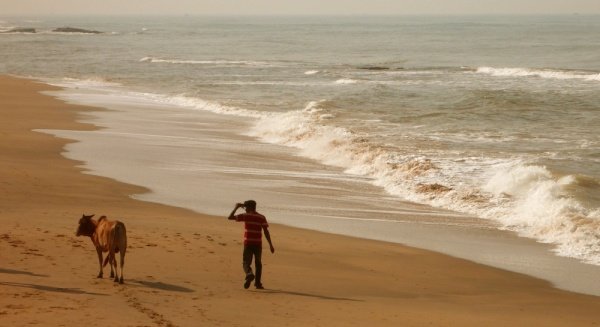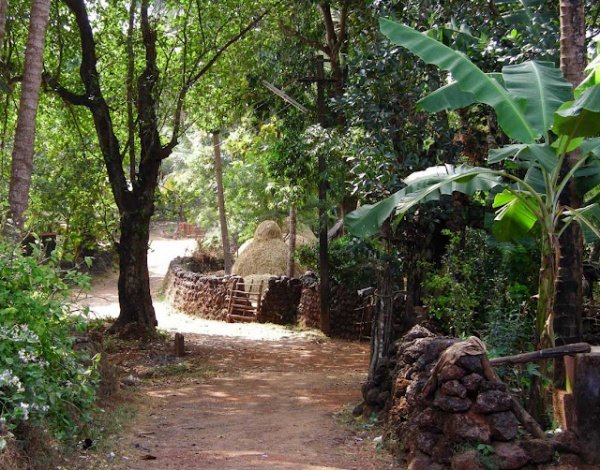 ---
Rate this article:
Rated

4.33

/ 5 based on

3

reviews.