Festivals in Goa
Goa holiday calendar is very replete, varied and reflected the spirit of religious and ethnic tolerance, characteristic of the region. In the state — the former Portuguese colony, alternate Hindu, Christian and secular holidays, they are usually involving all people no matter of religion, and for the tourists such days in India turn into an unforgettable experience.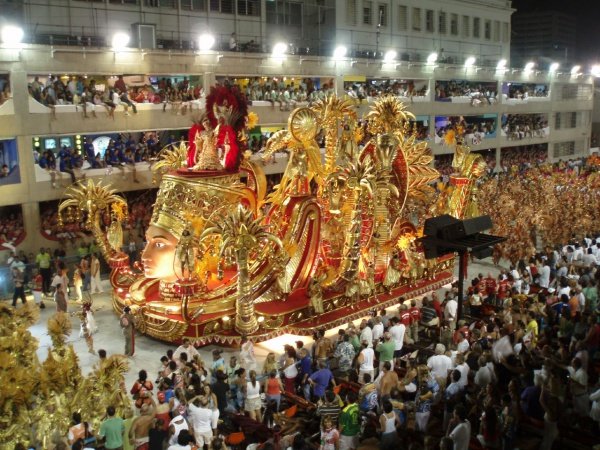 Festival, carnival, fair in Goa — it's always incredibly bright, loud and tasty event. Certainly better to plan a trip to Goa so that your vacation coincided in time with some of the Goan festivals and holidays.
Christmas and New Year is celebrated in Goa as well as in the Catholic world. This is a time not only of family holidays, but the biggest parties and memorable events for tourists.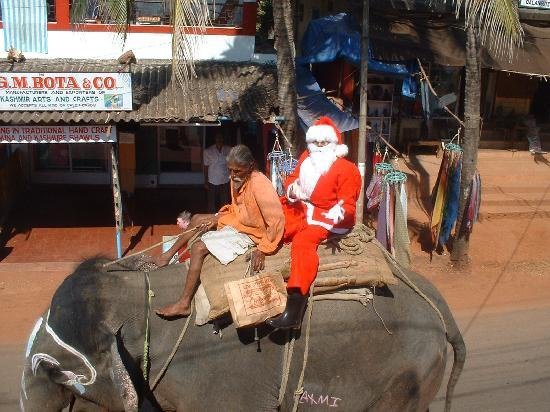 New Year's cycle ends with Feast of Three Kings, which recreates legend of three wise men, bestow Baby Jesus. The holiday is celebrated on January 6, the day of the Catholic Epiphany.
Goa Carnival – the main carnival of the state, it takes place in February and March. There are few days of songs, dances, colorful costumes and masks there.
Shigmo Festival – the real folk holiday version of the world famous Goan Hindu spring festival of Holi, which is held in March.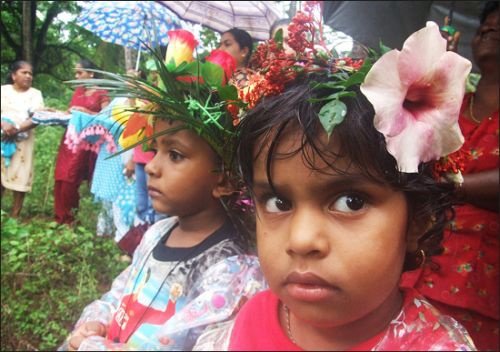 Easter in Goa is celebrated as well as Catholic. Easter cycle includes a unique event — Procession of All Saints, on the fifth Monday of fasting. Old Goa and Rome — the only places in the world, where takes place such event. The procession begins at the Church of St. Andrew in Old Goa and passes through the surrounding villages. Participants carry on their shoulders the 31 full-length holy statues.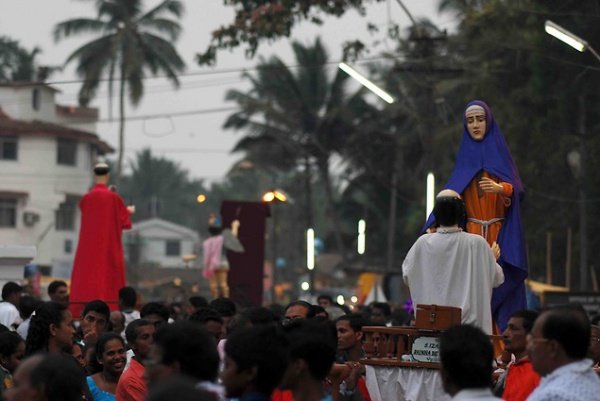 Sao Joao - analogue Slavic Ivan (Yankee) and the North-European Midsammer Kupala, the day of St. John the Baptist. It is celebrated on June 24. Goans associate this holiday with the onset of the season of rains. On this day, recently married couples go for a visit their parents of wife and present a basket full of fruit. And fathers-in-law from both sides, after making a decent amount of feni, join the procession with local men and jump into the water.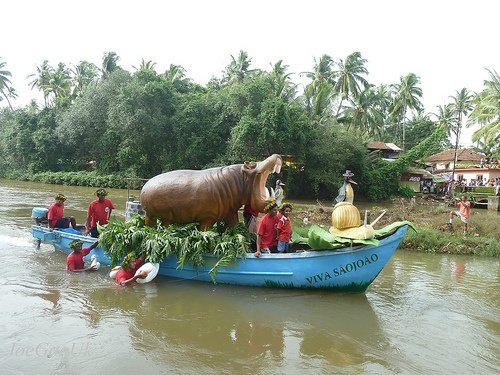 Ganesh Chaturthi — is one of the most popular Hindu festivals. Birthday of god Ganesh is celebrated in August and September all over India with magnificent festival.
Diwali (Dewali) – the Hindu celebration of the triumph of good over evil. It is celebrated all over India in October-November with the ceremonial burning of effigies, personifying evil.