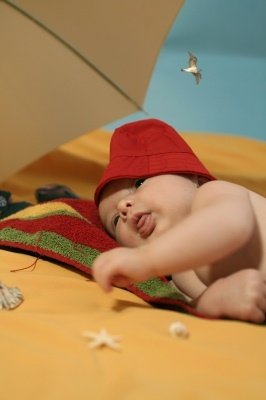 Goa is a popular place for holidays and vocations for families with babies. Here, on the seashore of warm and king Arabian Sea waters your baby will be infinitely happy swimming and sunbathing on the white sand beaches.
For pleasant and wonderful holiday in Goa for families with children and babies we recommend to choose South Goa resorts, and especially Cavelossim Beach resort. Lots of families are coming to this amazing small touristic town where they enjoy and get boundless pleasure from their quite and relaxing holiday. You will find no noisy discos, overcrowded beaches and busy traffic here.
Frequently asked questions from out clients:
Should we take Pampers with us to Goa? – Yes you should
Should we take baby cot with us? – No. You can define more exactly the baby cot availability by calling our manager.
Should we take medicines? – Yes, sure.
Do we need to take any mosquito repellent? - No need to.
Do we need to take remedy for sunburn with us? – Yes.
To get more detailed information contact our manager, please.