Leisure and quadracycling in South Goa
Quadracycling on a rough terrain is one of the favorite activity of those tourists who prefer an active lifestyle and can't imagine their holiday without getting extreme and adrenaline sensations. The significant advantage of Quadracycling is that to drive it you will need to have a lower category drivers license.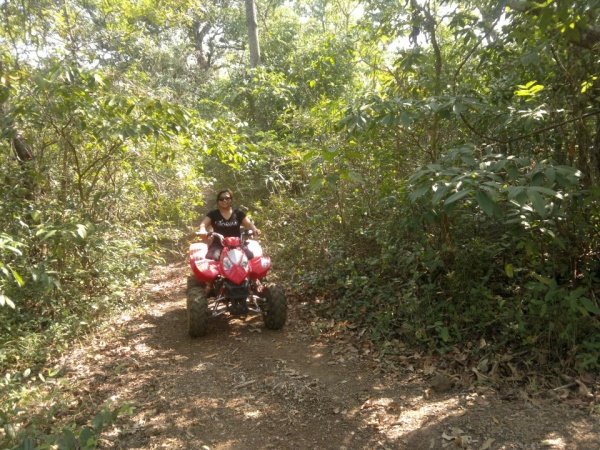 An amazing super extreme adventure is waiting for you in any of the South Goa resorts, which allows you to feel yourself, a real pioneer and a conquerer. Group trips and Quadracycling are held every day in South Goa resorts, especially in Palolem Beach resort. The object of such trip is the famous all around wonderful, breathtakingly beautiful and mysterious Butterfly Beach which is surrounded from all its sides with rocks and is unapproachable to usual transportation from the land.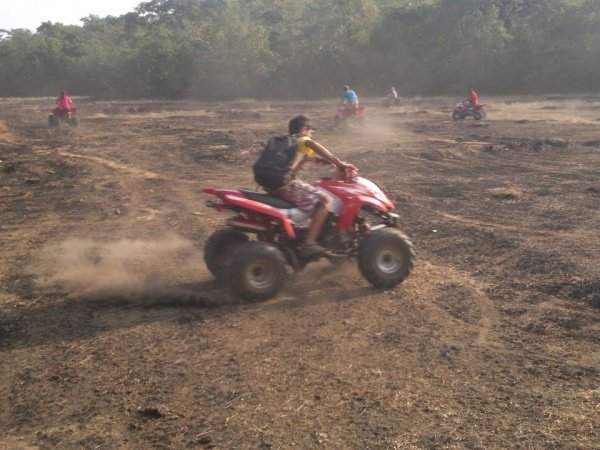 The starting point of the excursion is located not far from Palolem Beach near "Gorish Bar" on the highway to the City of Agonda. The group consists of 3-10 people and is accompanied by the guide. The trip starts from the dirt road and runs through the jungle. During this fascinating journey you will need to cross three rivers and overcome three hills. The whole trip will take about an hour going into one direction. When you will reach Butterfly Beach you will have one hour for rest which, no doubt, you will need after such an extreme and peculiar off-road travel.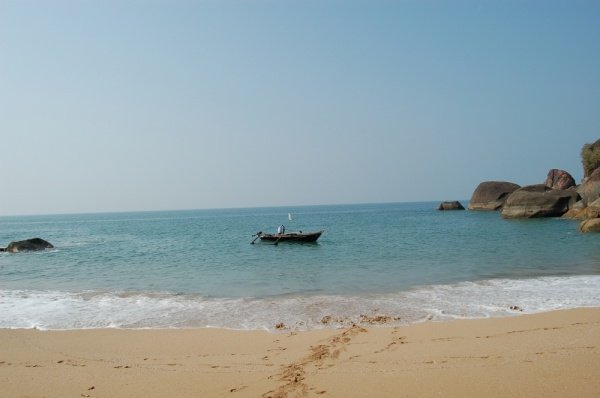 The Beach itself is one of the most captivating places in all of Goa. A small but picturesque bay, golden sand, and high rocks are guiding the calmness and quietness of tourists. This is a perfect place for complete privacy for those who want to escape from the crowded noisy cities and everyday routines. Sunbathing, swimming, relaxing… and then it is time to go back to your hotel.
Such tours are conducted three times a day. The Quadracycle owners are a couple from the "Actuate" company. There is also an English-speaking manager there. To get more information call the following number: +91 9970446225.