Paintball in Goa
A fascinating game of paintball with its great ability to identify the most unexpected aspects of human nature already became one of most popular entertainments in Goa occupying a worthy place in the sporting life of the region. This kind of sports has already become popular all over the world and nowadays it rapidly gains momentum and attracts more and more fans in different parts of our planet. There are permanent teams which are involved in arranging tournaments. Well-equipped paintball centers provide their services to tourists who are having their relaxing holidays in various resorts of India.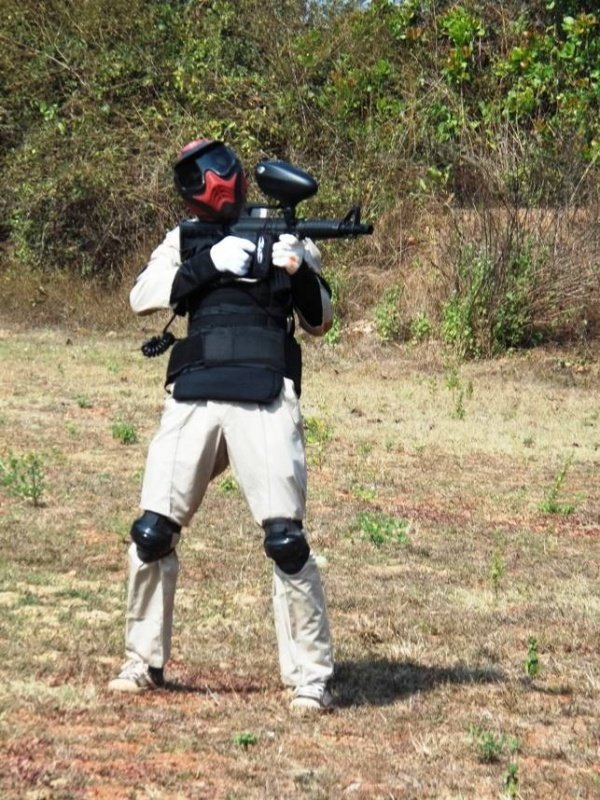 In South Goa such a paintball center can be found not so far away from the city of Margao, in Nuvem town. If you are driving in a northerly direction along the central NH17 Highway, to reach the center you should turn left few kilometers after passing the local Church. The paintball center is called "MilSim Goa" (the shortening of "military simulation of Goa") which is specializing in war games: airsoft, paintball, the modeling of really happened events. According to testimonies of the Center's visitors, "MilSim Goa" has good equipment and competent personnel. The place is open to the public every day from 9 am till 6 pm.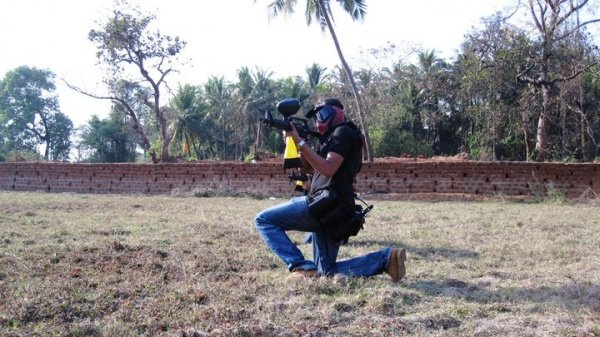 "Splat" Paintball Arena is situated in the City of Anjuna (North Goa) near the crossroads to Mapuza and Vagator cities, not so far away from the bus station, a little bit north. The playground is located in the natural environment; services of qualified personnel are provided to tourists and visitors of the Center. "MilSim Goa" is opened from 10 am and takes up to 2 players.