The idea of freshness and distinctiveness of Fresh Nightclub (Morjim resort, North Goa) founders is apparently associated with something white and pure. Probably that's why the whole interior of the club is performed in white colors. But in real, the Club Fresh founders take up the position that the chic design was simply inspired by the famous Nikki Beach Club in Miami and Pan-Asian influences.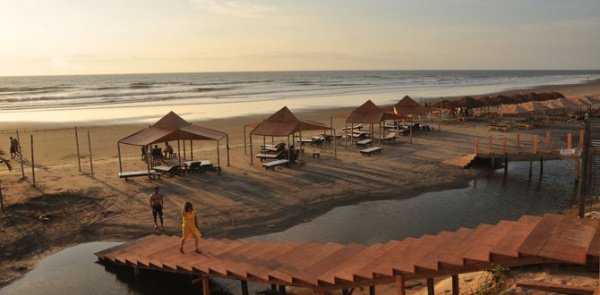 Being started up just three years ago (the club opened in 2009), Fresh nightclub during this short period of time has managed to migrate from Morjim resort to Calangute resort and then back to Morjim, and has collected different prizes for the best atmosphere and cuisine. Today, Club Fresh is one of the most popular, fashionable, luxury and glamorous places in Goa, which attracts celebrities of show business and wealthy public from all over the world. In one of art-places visitors will be able to watch fantastical collection of abstractions by Elena Starkova – one of the club partners. Best bartenders prepare amazingly tasty mojitos in Ibiza style, showing their flair skills in a 42-meeters bar. The club can also boasts with its cool dance floor the diameter of which is 45 meters, elegant chill-outs and VIP areas. From the club you can enjoy a stunning view onto the Arabian Sea.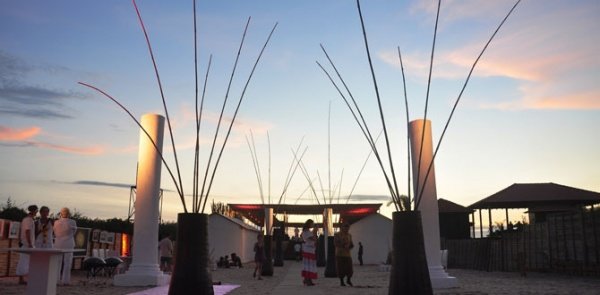 The cuisine here can be defined as a decadent one: the club offers its guests and visitors a sushi-restaurant, wonderful and delicious dishes from Asian, Thai, Pakistani, Indian, Chinese and Japanese menu. You can order home delivery as well. The club also has a juice bar, which offers organic juices.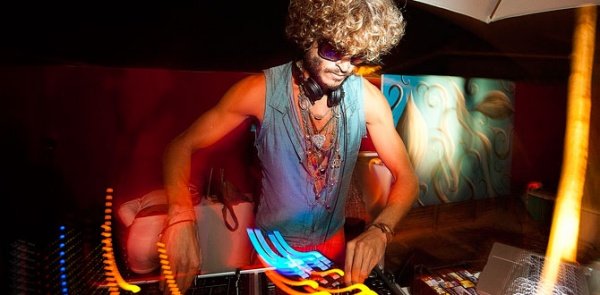 The music program in the Fresh nightclub is of eclectic direction: fusion, funk, jam-session, electronic-rock, Bigby. Popular and trendy DJ's and bands are presenting their shows at the club.
The club is opened around the clock. Face control. Parking zone. The place is suitable for children.
Address: 182/1, Gawde wadda, Ashvem Morjim, Goa, Goa, India
Phone number: +919619233116, Club Fresh.