Goa cuisine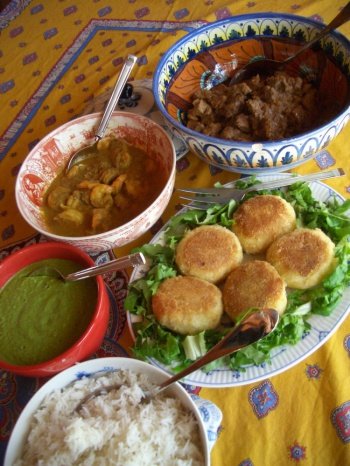 The meal is without a doubt one of the main factors contributing to the transformation of Goa in the seaside resort of international fame. Goan cuisine is stunning and wins everyone's taste sensors of those, who had the opportunity to try its cuisine. The meals in Goa and food prices are not less attractive than beaches and sunsets.
Goa culinary traditions are exactly the same as varied as the Goa cultural traditions. On this part of the west coast of India Hindu rulers have left their mark here, the great Mongol, the Portuguese, who owned Goa in a particular era. It's mistaken, however, those who believe that Goa cuisine is a mixture from a variety of culinary techniques. Indeed, all Goans combine three things: rice, curry and fish. The daily ration of local residents includes these products as well as many vegetables and fruits. But, at the same time, the Indians largely retain the tradition of Indian cuisine with its characteristic features of the region (Konkani cuisine), Catholic families prepare other courses, Muslims also have their own traditions and culinary specialties. Most of the Indians, as usual Brahmins are vegetarians or the meat is eaten very rarely and it's never eaten beef or pork, in contrast to the Catholics.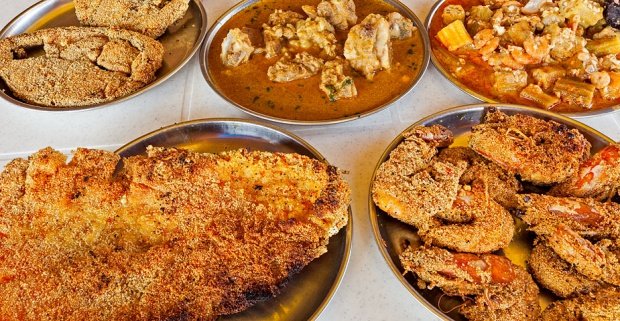 It is widely believed that the Goa cuisine is characterized by the excessive use of spices, herbs and hot spices. This is so only to some degree. Goa courses taste more sweet and sour and much "softer" than in North and East India, and in coastal restaurants, shakes and cafes visiting by foreign tourists, we can expect to get a very mild flavored food. It should also be noticed that for the large proportion of tourists in Goa the meals is exactly food in shake and restaurants because in Goa the food prices are affordable for everyone.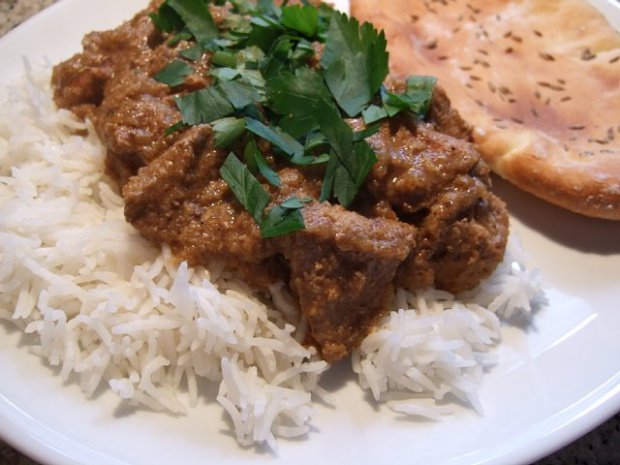 Goa seafood courses are the greatest demand among tourists. Sea food and fish mainly are cooked on the grill, in the tandoori oven or in sauces of curry and masala. The most common fish is Kingfish — the mackerel species, popular are also other types of mackerel, pomfret, tuna, shark. Among molluscs there is also a rich selection of crabs, shrimps, prawns, lobsters (aka lobster), squid, mussels, oysters.
A major component of the Hindu cuisine is coconut. The Goans produce coconut oil, which is prepared with less fatty meat and vegetables. For many courses is use coconut milk, which gives them particularly exotic taste. To sweeten the food is used the jaggery — natural palm sugar.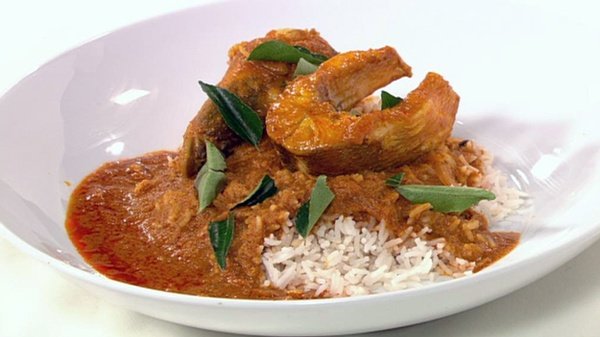 Popular Indian courses:
Talile Mashali - fried fish.
Kismur- a side dish of dried fish, usually mackerel or shrimp, onion and coconut.
Dangar– fish cutlets
Khatkhate Curry - Konkani festive course consisting of stewed meat, fruit (coconut, tamarind, garcinia) and at least five kinds of seasonal vegetables, liberally seasoned with local spices.
Papadam- thin crispy baked cake made of rice and lentil flour, seasoned with garlic, cumin and black pepper.
Naan- soft tortillas from wheaten flour, Arabic bread, sometimes with a filling or seasonings. Favorite bread of tourists in Goa.
Sannas- salty rice cakes.
Payasu, Patoli, Madgane, Kheer – different kinds of sweets and puddings of rice, decorated with cashew nuts, almonds, raisins and pistachios.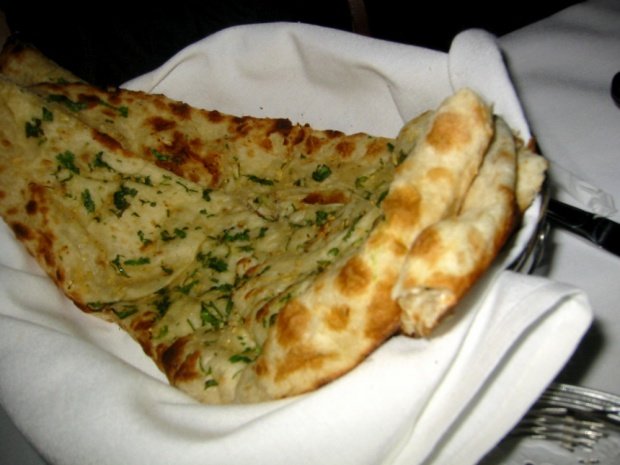 Popular dishes Catholic Kitchen:
Ambot Tik or Kadi - fish or meat curry with rice, with an exotic sweet-sour taste.
Canja de galinha - chicken bouillon.
Balchão- curry dish of meat or fish marinated in coconut or cane vinegar sauce with shrimp, seasoned with aguardiente, lemon, bay leaf and pepper.
Patoleo or Patoli - turmeric leaves stuffed with rice.
Vindaloo- the famous Portuguese meat dish with spicy thick gravy. They say about Vindaloo that if you try once, will never want pork, cooked another way.
Bebinca- a traditional pudding made from flour, sugar, butter and coconut milk. Surely it consists of seven layers. It's the favorite dessert of Goans and tourists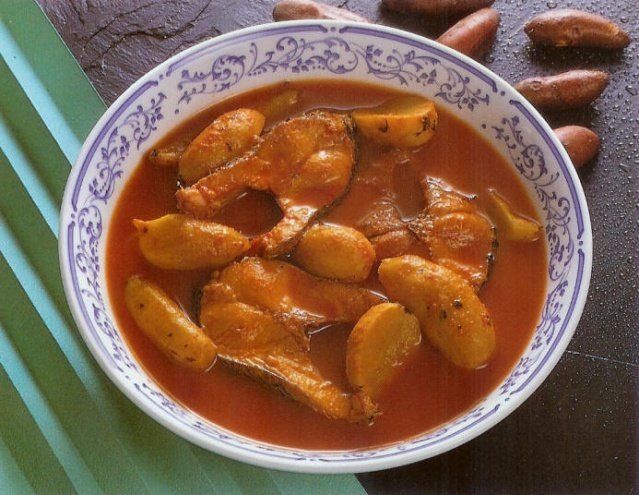 In Goa, as in the rest of India, Thali food, served in small metal bowls on a tray and contain meat or fish, rice, and various vegetables, sauces, cakes, dessert, is widespread. By tradition, Thali is vegetarian, but tourists usually prepare meat.
Also the large assortment of bread and bread products is striking in Goa. Ability to prepare leavened bread in Goa brought the Portuguese. Today every village has its own bakery which it is very difficult to pass.