Spice Plantations in Goa
Since ancient times India is known as a country of fabulous aromas and flavors that are sometimes worth more than gold. Spices are actually the cause and the stimulus of the historical development of mankind, colonial conquest and geographical discoveries. Today India is the world leader in the production and export of the spices. The country is growing more than 50 different kinds of spices. India accounts for about half of the world trade of spices, it supplies with it to more than 150 countries, although most part of the roduction is being sold on the domestic market.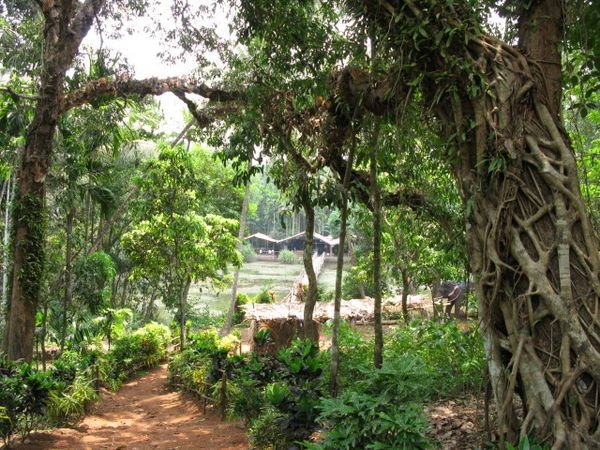 In Goa there are some major spice plantations, where visitors can see how spice plants look in their natural environment, and how they are grown and processed. For tourists they organize special informative and entertaining tours in such places as Savoi Spice Plantation, Sahakari Spice Farms, Tropical Spice Plantation, that are engaged in organic farming.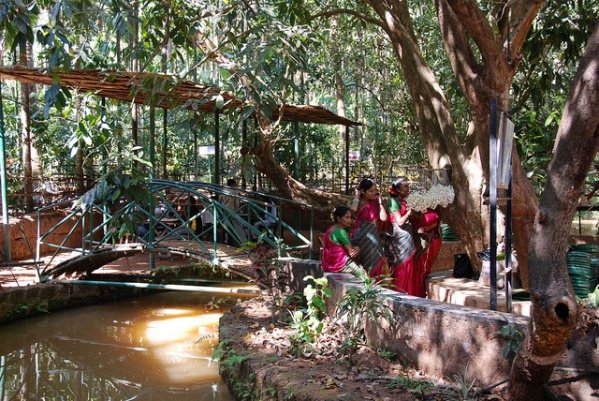 Savoi Spice Plantation has existed for two centuries and grows different kinds of spice plants and fruit trees: cloves, nutmeg, cumin, curry, cinnamon, pepper, vanilla, coriander, turmeric, banana, coconut, pineapple, mango, pomelo, jackfruit, bimbli, guava, papaya, cashew, citrus.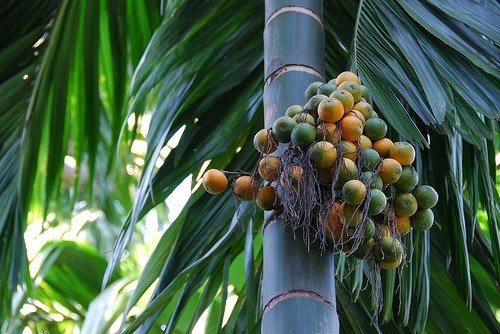 Within the property there is a pond that attracts many wild birds. Guests are greeted with the traditional greeting and then are shown spices, herbs, fruit trees and their fruit.
The tour includes a demonstration of the traditional methods of making various items from coconut and other eco materials, the show of modern Tarzan, who in a matter of seconds climbs to the top of palm trees and serves the exotic lunch on banana leaves.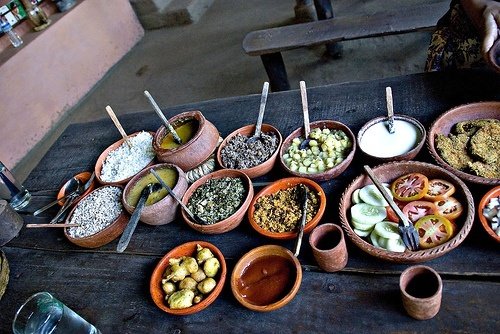 In Savoi one can get advice from a doctor and a specialist in Ayurveda, here one can buy a variety of spices in a spectacular gift box. The farm also offers accommodation in guest houses, and there are evening music and dance programs and festive events on request.
At Sahakari Spice Farms, one of the most visited, in addition to all the above attractions, they offer the guests a bathing with elephants.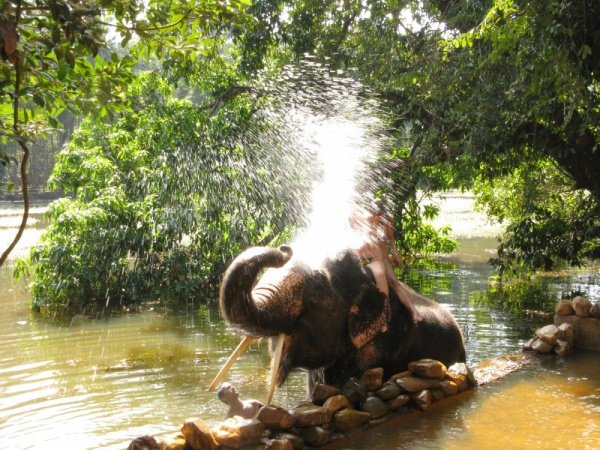 The plantation Pascoal Spice Farm is located on 20 hectares on the banks of the river Khandepar. Here there is also fishing, boating and water biking on the river for the entertainment of tourists. On this pantation, in addition to spicy plants and fruit trees you can see more than 500 species of orchids and other exotic flowers like pink and red banana.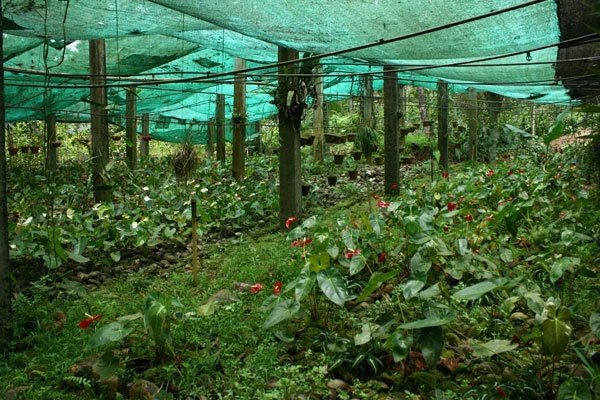 Tropical Spice Plantation is proud of its coffee plants that are a rare phenomenon in India. Here there are also hectares of agricultural plants, groves of fruit trees and forests where you can observe the King Fisher bird and monkeys in their natural environment. In this tropical plantation live over 75 species of exotic birds.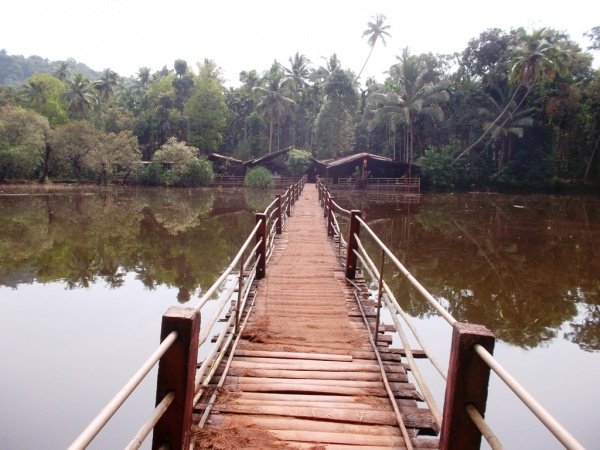 Almost all Goa spice plantations are located in Ponda at a distance of 30-40 km from the capital Panaji and the largest city Margao. The regular tour lasts about an hour. The entry for tourists is about 500 rupees; the price includes lunch and symbolic gifts. Separately one can pay for elephant riding and bathing with elephants — 600 rupees. Spices are sold at prices higher than the markets, but they are packaged appropriately for souvenir gifts.