Crocodiles in Goa
Goa is popular as the sea resort and in recent years it is noticed also the lifting in the field of ecotourism. Obviously, from the rich water fauna the European tourist is the most curios by crocodiles. There are three species of these predatory reptiles in India. In Goan water pools there are representatives of quite large species, to 4-5 meters in length – a marsh or Indian crocodile. This fresh-water crocodile is also known as mugger.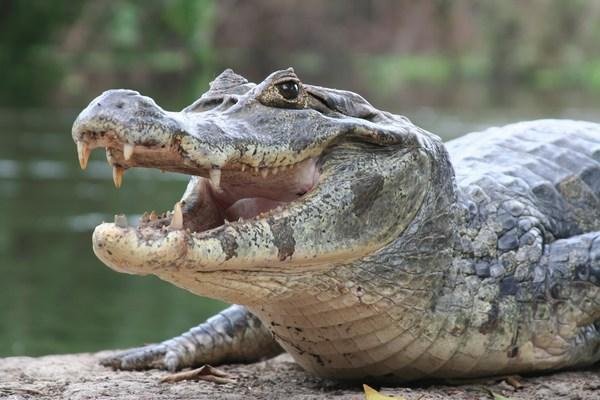 The mugger exists in Goa in two populations, the first is in Opa River, and the second is in Cumbarjua channel which connects Mandovi and Zuari rivers. According to ecologists, the colony numbering about 40 marsh crocodiles lives in saltish waters of the 15-kilometer channel. It is the only species of crocodile which have unique characteristis to get used to salty water and such most unusual occurrence can be observed just only in Goa. Local mugger adapted to salt mangrove ecosystems, which itself is also very interesting natural phenomenon.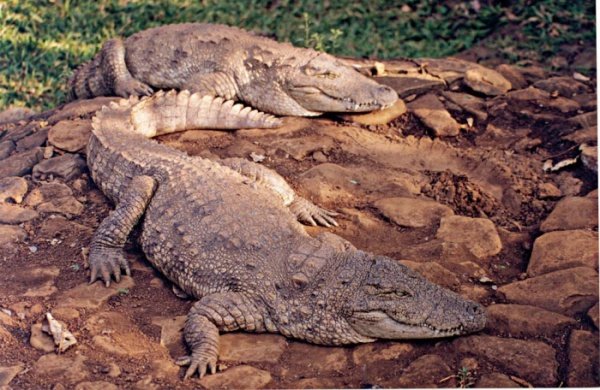 It is also possible to see the wandering species near Chorao and Divar islands, in Chapora River, near Tivim, Siolim and Carambolim, in a marsch at Anjuna's neighborhood.
The crocodile is under the law protection and the hunting for it is forbidden. Local Dundee Crocodiles are engaged not in pursuing, but in protection of rare water predators and will organize Crocodile Watching Tour on boat. It is required the patience and attention from tourists because toothy reptiles prefer quiet loneliness and sometimes it's difficult to find and row up close to them.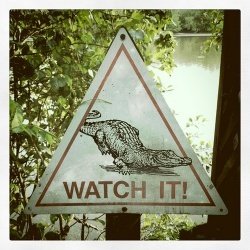 It is also strictly forbidden to feed crocodiles. Guides explain that animals can get used to human food, start rushing on boats in search of the next tidbit and to create a dangerous situation. Muggers aren't aggressive and even, they say when someone of local fishermen comes into water, they just peaceable leave. According to nature defenders, there are no cases of attack of the crocodile on human, and here were opened one or two cases of poaching.
The starting point of excursions to crocodiles is usually at the ferry to the Divar Island along Kumbardjua channel, not far from Old Goa. Well-known tour organizers are Jake the Snake and Crocodile Station on the ferry Wharf, Cartalim. Nature defenders Harvey D'Souza and Neil Alvares lead educational tours and different security actions. Some of guides from the ornithic reserve, for example, Salim Ali (Bird Sanctuary), also offer crocodiles watching tours.