Carambolim Lake is known as one of the most interesting and picturesque wildlife preservation in Goa. It is located just in a few kilometers to the south-east of Old Goa, in the surrounding of countryside Carmali and has good transport availability.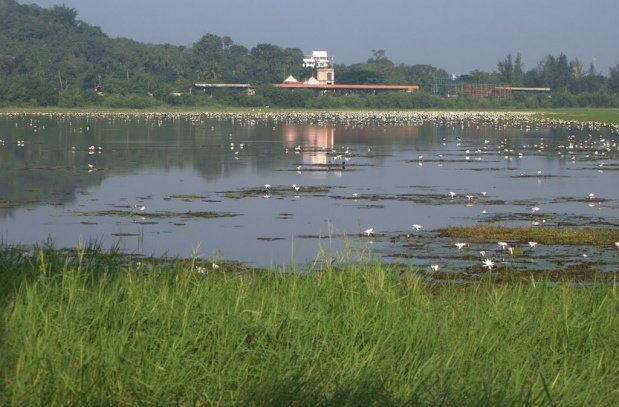 Man-made for irrigation of rice fields the basin quickly turned into a shelter of migrating herbivores and waterfowl. The ecological richness of the Carambolim Lake has dozens of species of birds and exotic plants. It is the home to the purple heron, gray heron, jacana, moorhen (water hen), pintail, Indian stork, cuckoo, a small whistling duck, teal, and coot.
The ornithologists were thrown at the ecstasy with the news that appeared on Christmas Eve in 2012, which they took as a good omen. In the waters of Carambolim Lake they saw the pink flamingos. As you know, these graceful birds prefer solitude and small salt water and live mainly in India in the region of Mumbai and in Great Rann of Kutch in Gujarat. The experts believe that this will be the first flamingo ambassador hospitable Carambolim and lead many of their relatives here.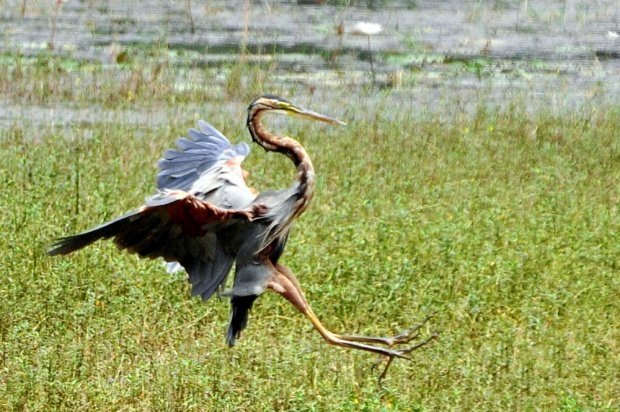 Not less impressive are the beauty and diversity of flora of the lake. Its surface is sprinkled with water lilies and colorful exotic plants: Indian marsh snowflakes, water hyacinths, nymphs.
The surroundings of the lake are picturesque, green, covered with rice fields, dispose to rest and contemplation. The excursion to Carambolim Lake suits for people of all ages and especially for nature lovers, romantics and inquisitive grownups. It's easy to get to the village by car, bus or train.