Arvalem waterfall and caves
The Arvalem waterfall falls like the cascade from 50 meters height down on rocky sides of Western Ghat; it's only in about 40 kilometers to the east from a beach zone of North Goa. The nearest settlements are small towns of Sanquelim in 2 km and Bicholim in 8 km. It is approximately in 30 kilometers from the capital of Panaji.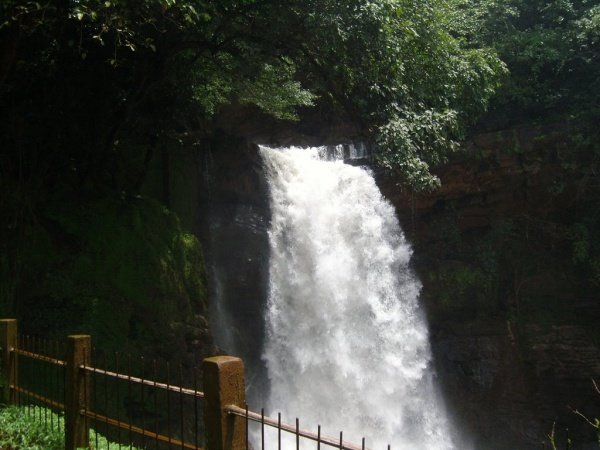 The gracious nature of Goa surprises with the next impressive creation. The roaring foaming water flows from steep break of 7 meters width. The lake is forming below, supplementing the picturesque composition against surrounding rocks. Nearby there is a stone steps which lead to the Sri Rudreshvar temple. On the other side there is a bridge, where is the best place for observing and photography.
After the monsoon period the Arvalem waterfall takes the most majestic look, but it is rather deep all the year round.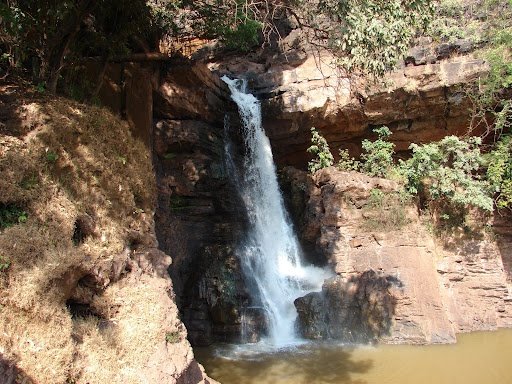 Near the water symphony there are the Arvalem or Pandavas caves cut in rocks. The legend says that during the 12 years' expulsion here lived one of the Pandavas brothers. Other legend says that the caves were hollowed out and here lived the wandering Buddhists. Anyway, the construction is dated from 5-6 century, and in one of the rooms there are inscriptions on Sanskrit of the 13th century. In total there are five offices, similar and connected among themselves.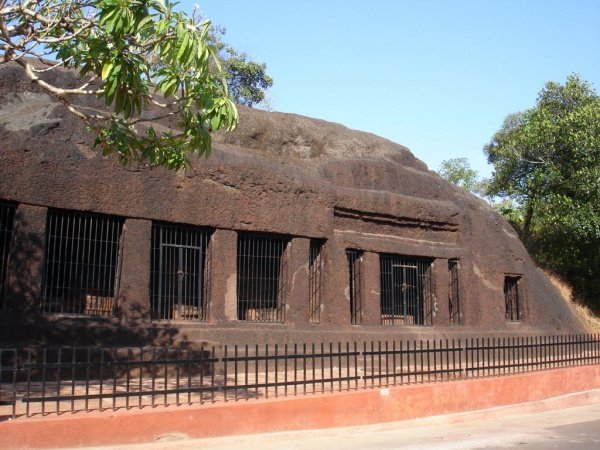 The trip to the Arvalem waterfall and caves is recommended for family adventures with children, to young travelers and all fans of the nature. There are a lot of greens and fruit trees around here: banana, coconut, breadfruit.