Xendrem Beach
Xendrem Beach is located between Galjibaga and Polem Beaches in Canacona region (Canacona taluk), South Goa. This place is difficult to find on usual maps but local citizens know it well enough to recommend it for amazing holiday spending, to love it and be ready to protect the fantastically beautiful nature of this magical piece of the region. For the time being they still are able to counteract appetites of building entrepreneurs and different construction companies.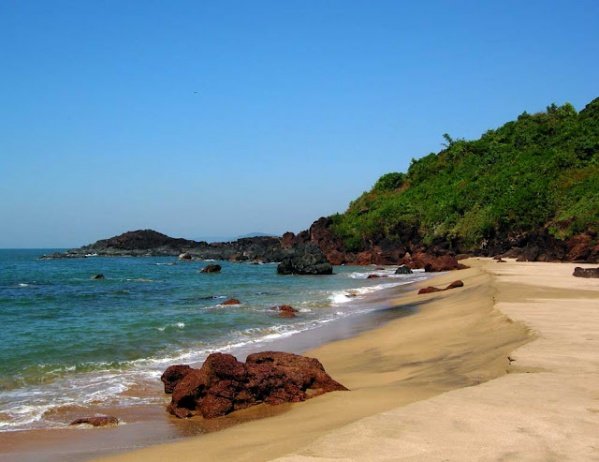 Xendrem Beach is a 400-meter stretch of golden sand, dotted with large lava stones and covered with high trees and dense brush woods. The entry into the sea is sharp; frequent can happen some fast underwater currents so that if you are planning to swim here than you should be very careful.
Xendrem Beach has no amenities, restaurants and accommodation. In this sense, this place is better to visit for one-day only. So if you are planning to go for some rest from any other South Goa resort, than Xendrem Beach will be the most perfect variant for you: sun, sea, beautiful nature and…no one else miles long. Really great!
To reach the Xendrem Beach resort is very easy by water route on the rented boat. If you are trying to get to Xendrem Beach from a land, than be ready that this place is not so easy to find. You should take NH17 Highway and when you see the sign "Loliem Village" turn left (your reference point is a gas station which you will see some miles further) and than follow the dirt road up till the small village above the beach. Stone steps will lead you down to the beach.